Kanye West and Kim Kardashian have baby fever.
After welcoming their daughter Chicago West via a surrogate mother last week, the couple is reportedly considering a fourth child again via a surrogate mother, People reported. The couple shelled out $45,000 last year to pay an unnamed female to carry the newest addition to their family and with plenty living space in their new mega-mansion in Bel Air. Of course, that's pocket change for Kanye who is worth over a $100 million.
"Even before Chicago was born, Kim was talking about asking the surrogate to carry her next baby," sources told People. "She's so happy with the whole process and thrilled with the surrogate." The insider confirmed that the G.O.O.D. Music rapper is already on board with the idea and was even bonding with the surrogate father inside the delivery room last week Monday. "Kim definitely wants more kids," added the source. "She is so happy being a family of five. She wants the family to get even bigger!"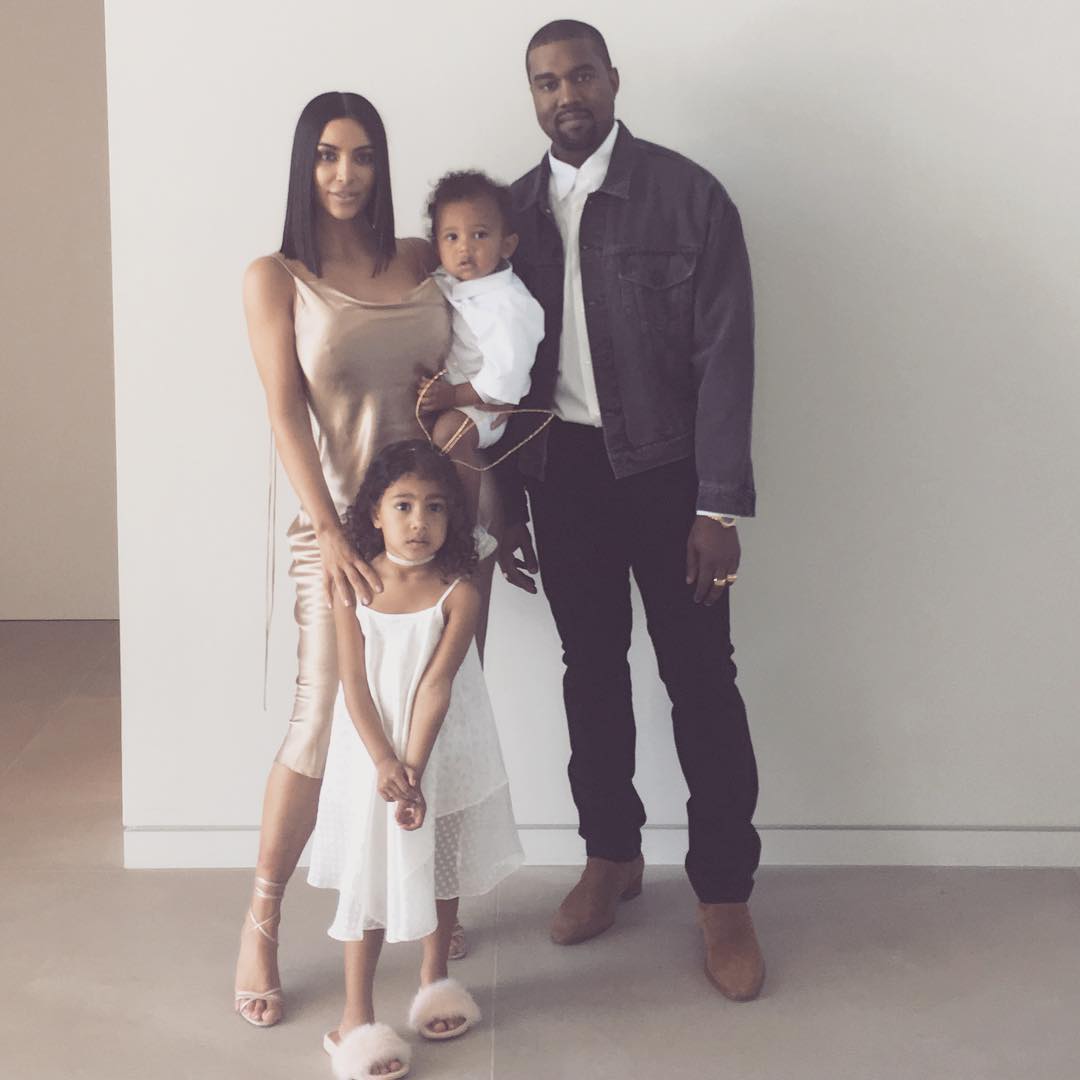 Kanye West and Kim Kardashian decided that they wanted more kids after the reality star went through a complicated pregnancy with their son Saint. She has a condition known as placenta accreta which is a life-threatening condition that complicates her second pregnancy.
While she contemplates extending her family, Kim Kardashian's growing empire is keeping her busy. On February 1st, she will be launching her Kimoji Heart fragrances which arrives just in time for Valentine's Day. Kanye is also keeping himself busy with his upcoming album currently in production. He is also contributing to other artists albums like the upcoming Migos LP Culture 2, where he is listed on the production credits. There is no word from him yet on when his new project will arrive, but fans are hoping to see it sometime this year. Leave your comments below.