Chris Brown and Indonesian singer Agnez Mo sparked dating rumors with these cozy photos.
Breezy and the 31-year-old singer/actress have been posting photos of themselves looking real cozy with each other in the studio. Sources say the two are just working on music together, but the Heartbreak on a Full Moon singer's fans are not convinced that's all there is to it. Check out some of the comments on the photos from some of his fans.
"Chris please don't make me beat you and her up. Don't play with me like that," one fan wrote while another added, "Chris you look happy I hope this is a true match do what makes you happy be with who makes you happy just giving you good vibes."
Sources familiar with Chris Brown's world told Urban Islandz that he and Agnez Mo are just friends and working on some new music. "Some people are quick to jump to conclusion chill, they are just friends and working on some dope new music, besides this girl clearly has a boyfriend chill folks," sources said. Just a few days ago Chris Brown posted on Instagram about his relationship goals and it was very clear. "I got 1 more relationship in me one hundred after that I'm dogging everything moving," he wrote.

Some of you may be wondering who is Agnez Mo. She is a songwriter and actress from Jakarta, Indonesia. She started her singing career at age six and released three children's albums. She has a collaboration with singer Keith Martin, "I'll Light a Candle." She also previously collaborated with Timbaland and T.I. on the 2013 single "Coke Bottle."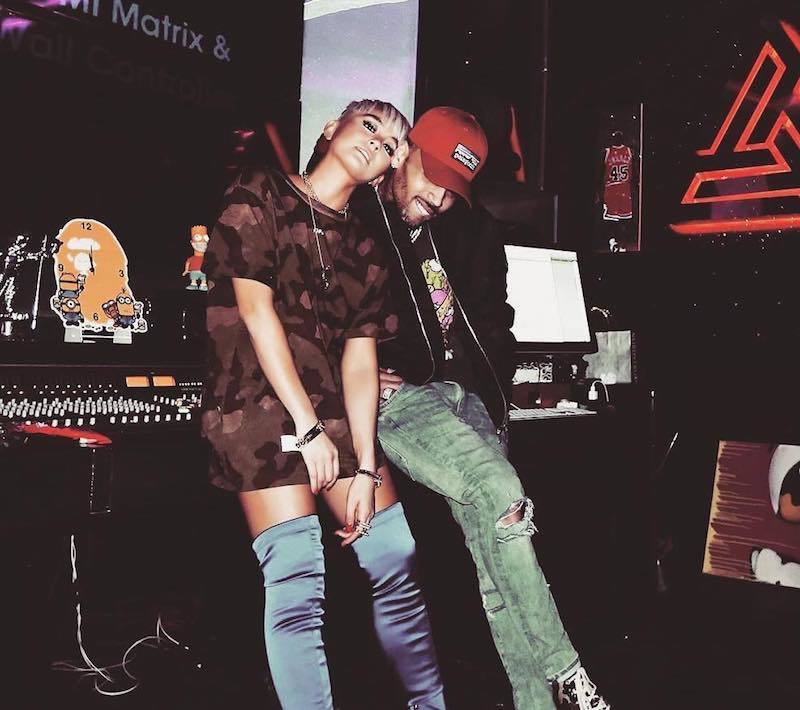 Chris Brown is currently promoting his new album Heartbreak On A Full Moon which is in stores now. He is currently getting ready to hit the road for his upcoming tour.