Alkaline and Tommy Lee Sparta have reignited their beef on Instagram this weekend.
Yesterday, the "Uncle Demon" deejay posted a video on the Gram taking a subliminal at the Vendetta boss. "Weh the #VIM dem deh tag the #VIC dem deh," he wrote. In the video clip he explains what he really means by VIM. "Yeah man a VIM, very important murder, some boy a VIC, very important coward," he said.
Alkaline got word of the video and jumped in the comments section to take a jab at Tommy Lee Sparta. "Vagina inna yuh mouth Vendetta in charge s*ck yuh mumma pree da bait ya [DJ Frass]," Alka wrote, while Lee responded, "like how them a own them name v.i.c."
"Who the cap fit let them wear it @manhimselff (Alkaline) you an the battywash gang leave me page plz," Tommy Lee continues.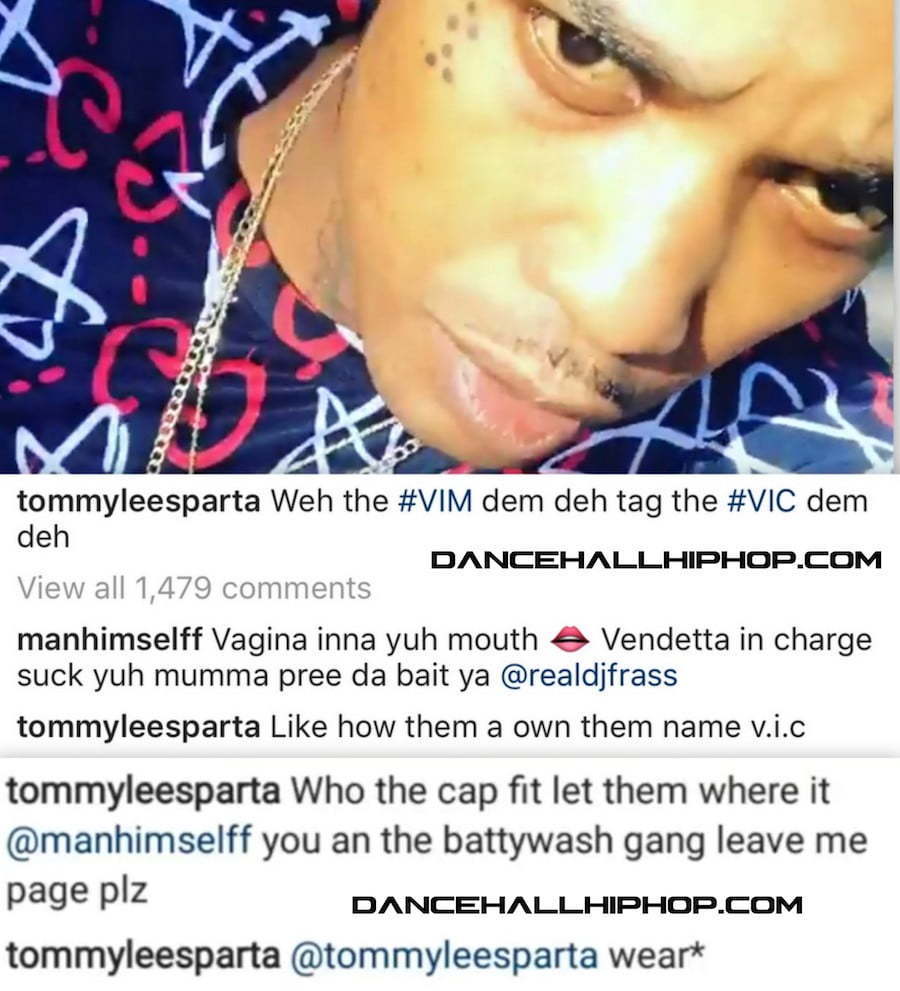 Alkaline and Tommy Lee Sparta have been beefing since the start of the year but their feud has been mostly one sided with the Mobay deejay dropping a ton of diss tracks. The Vendetta boss, on the other hand, has only released around two songs taking subliminal shots at his rival.