Vybz Kartel can be toxic to some artists who are affiliated with him currently or in the past and Sikka Rymes is learning about that now.
Last month, Tommy Lee Sparta spoke about the hardship he has been facing with his career due to his past affiliation with Vybz Kartel. Now Sikka Rymes is getting some bad press all because a photo of himself and Kartel surfaced online recently. The pic was taken during a recent family visit at the GP prison where inmates family and friends got a chance to spend the day with them behind bars.
"We reside in the same community, and as a young artiste I got introduced to him by my cousin, Shawn Storm," Sikka Rymes said. "At the moment, I'm not signed to any labels under the Gaza brand, but my label, which is Sikk Records, is all about the Gaza movement and maintaining it. The affiliation with the deejay will bring me under the microscopes, yes, but I'm not worried about that."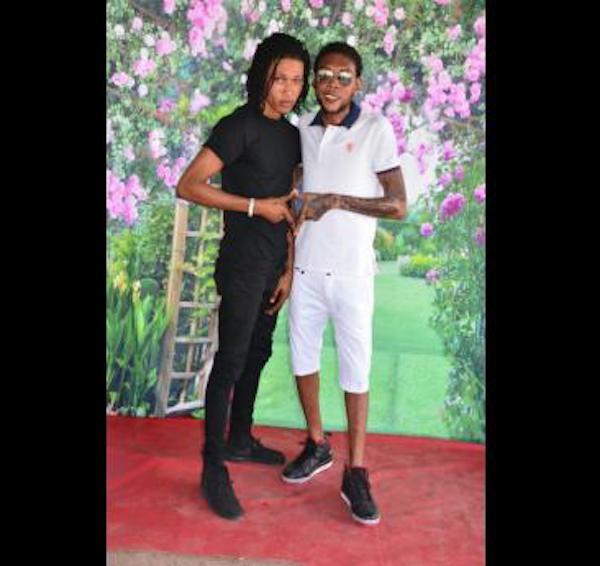 Sikka Rymes who is cousin with Vybz Kartel's protege Shawn Storm who is also currently serving a life sentence for said murder case Kartel was convicted for. Rymes says that if it was up to him alone he would have kept his friendship with the Gazanation leader prison, but with social media these days nothing is kept private.