Kevin Hart told his pregnant wife and kids sorry for getting caught cheating with a woman name Monique Gonzalez.
The comedian is currently dealing with a mountain of bad press but he is tackling it head-on. It's highly unlikely that Kevin Hart is getting any sleep tonight after a video he posted on Instagram of himself apologizing to his pregnant wife Eniko Hard and his kids for the scandal. "Sending so many apologies to my wife & kids," he wrote in the caption of the video. "I gotta do better and I will. I'm not perfect and have never claimed to be …I love you all."
In the clip, he said that he has a target on his back meaning someone (Monique Gonzalez) is trying to set him up. "Am at a place in my life where I feel like I have a target on my back and because of that I should be making smart decisions," Kevin Hart said. "Recently I didn't and I am not perfect and I am not going to sit up here and claim to be in any way shape or form. I made a bad error in judgement and I put myself in a bad environment where only bad things can happen and they did. And in doing that I know that I'm going to hurt the people closest to me, who've I talked to and apologized to, that would be my wife and my kids."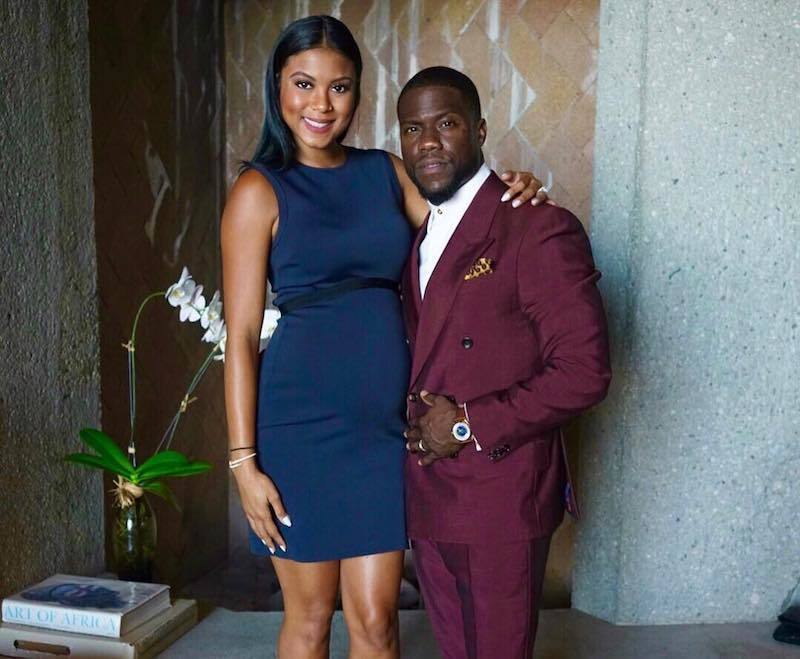 The 38-year-old actor admitted that he knows that he is wrong for getting in the mess that he is in without really divulging any details. What's even worse is that the female was trying to extort money from him but seems like he rather takes the heat than pay up. "It's a sh*ty moment when you know you're wrong and there's no excuses for your wrong behavior," Hart added. "At the end of the day man, I just simply have got to do better. But I'm also not going to allow a person to have financial gain off of my mistakes and in this particular situation that was what was attempted."
Kevin Hart people have contacted authorities and reported the extortion and his lawyers are also on the case. As to how things will go with his pregnant, that's a whole different story. TMZ reported that there are several videos that Gonzalez has in her possession of the comedian and herself engaging in a "sexually suggestive" position. Perhaps this scandal will give him some material for his next Chocolate Droppa R&B mixtape.
Who is Monique Gonzalez? Back in July, a video surfaced online showing Kevin Hart and a female sitting in a car outside of LIV nightclub in Miami. The actor denied that there was any form of cheating going on, but turns out there are more videos available that could prove otherwise.