Shabba Ranks loyal fans on social media blew their fuse this week when GQ Magazine credited pop star Harry Styles for a particular jewelry trend.
GQ sent out a tweet over the weekend that reads, "Thanks to Harry Styles, wearing multiple rings is now a thing." Shabba Ranks fans were amused by the statement and immediately went in on the fashion mag. "Shabba done invented that trend from back in the 1990s, just how old are these people who are running GQ," one fan said.
Several other fans of the dancehall legend chimed in calling out GQ for cultural appropriation. "He's a true icon," another fan wrote on tweeted while tagging GQ. "There are quite a few cultural developments that can be linked to Shabba. Even baggy jeans and now even that is back in style."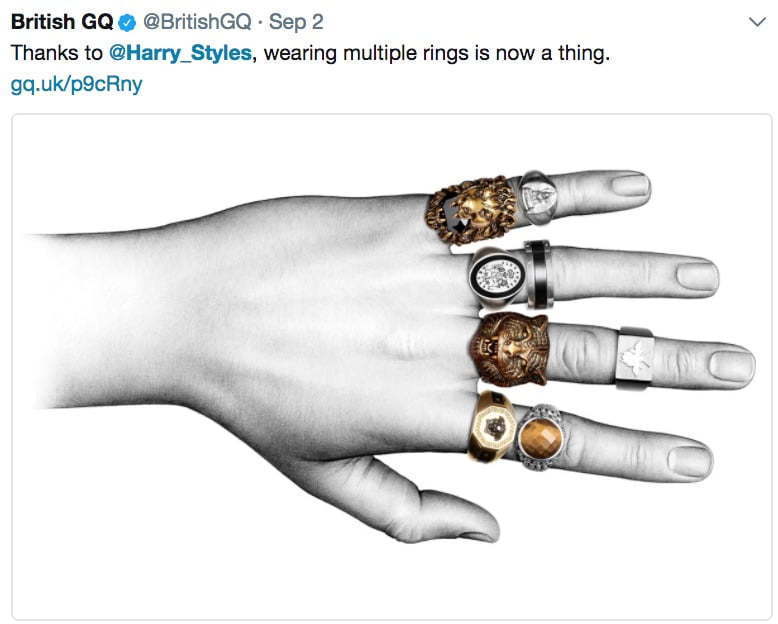 ASAP Ferg even released a song in 2013 called "Shabba" where he credited the dancehall icon for the way he dresses and wears jewelry. "Eight gold rings like I'm Sha-Shabba Ranks / Four gold chains like I'm Sha-Shabba Ranks / One gold tooth like I'm Sha-Shabba Ranks," ASAP Ferg raps. If you're a hardcore dancehall fan and has been following the genre from at least the 1990s then you would agree with the assessment of most of Shabba Ranks fans on this issue. He was influential with a lot of the current trends like wearing multiple chains, baggy cloth, and even some hairstyles.
"Shabba was a trendsetter and these news cats in the business are just copycats, lets give the man the respect he deserves," another dancehall fan wrote.