Young Thug celebrated his 26th birthday on Wednesday (Aug 16) by giving his mom $50,000.
It's his birthday, but Jeffrey says he is good, he doesn't want anything from anyone, and better yet here is $50,000 mom. Thugger threw a big party at The Tago International Center in Atlanta yesterday, TMZ reported. But felt like he wanted to thank his mom for giving birth to him so he gave her a nice stack of cash. He pulled all the stops to throw himself a big bash and some local celebrities came out like Young Dolph, Jacquees, and T.I.
The venue where Young Thug threw his birthday party is located across the street from 2 Chainz famous 11th Street Studio. No one knew from before hand that Thugger would make a claim for the title of son of the year and now he is far ahead of everyone else who wants to lay claim to that title, at least in the eyes of his mother. Thug has always been a believer of taking care of and giving back to his family, so this shouldn't come as a surprize.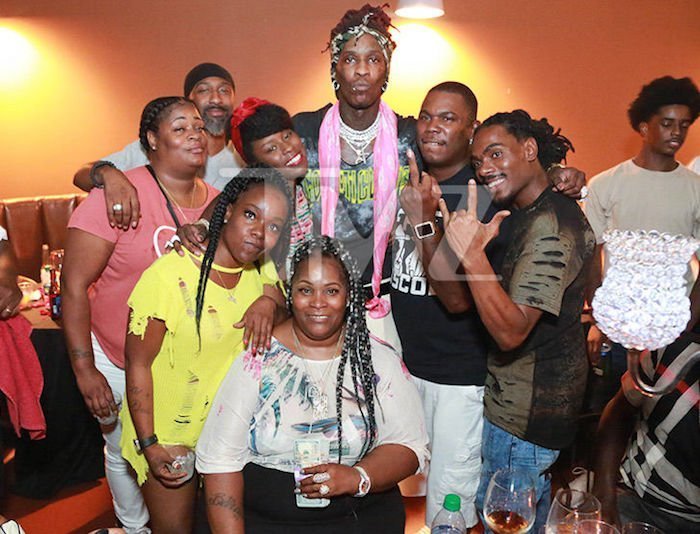 Young Thug's generosity has not gone unnoticed because today he made headlines and is garnering a lot of praise and admiration from his adoring fans. This year has been an interested one for the Atlanta native who released an album Beautiful Thugger Girls and also starred in the new Adidas Originals ad campaign where he wore a dress. Other rappers like 21 Savage and Playboi Carti were also featured in the ad. Thugger is also rumored to be already working on another album for this year. Sources are saying that the project could be released as a mixtape, but the "Good Times" rapper has not confirmed the rumors. Nevertheless, he is known to release a lot of music in a short period of time.