Wale fired off a shot at Chance The Rapper and then when fans called him out on it, he went lights out.
In all fairness to Wale, he didn't specifically name Chance The Rapper in his latest rant on Twitter, but folks automatically concluded that he was talking about the Chicago emcee. "Some of these politici…..I mean rappers have some amazing PR…good two shoes all American boy holier than thou swag," Wale tweeted.
After getting some push backs on Twitter, Wale deleted all of his tweets and his post on Instagram and changed his profile photo and background to black. Perhaps Wale is thinking that Chance The Rapper whole persona is fake being that he is considering getting into politics and a more socially conscious rapper. Some folks think that the MMG rapper is just being a hater, but he is always known to be outspoken and speak his mind on hot button issues. Despite what some folks may think of Chance, he is loved by his fans and is making serious moves as an independent artist.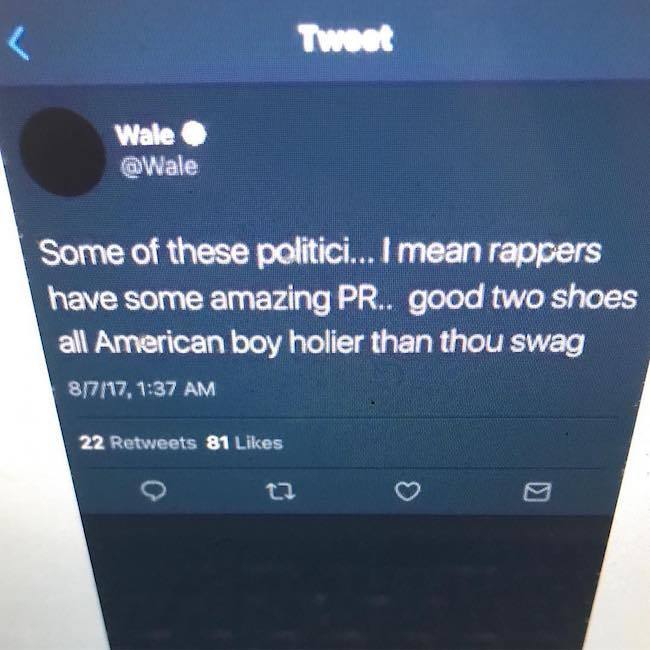 Wale has in the past spoken out against his own Maybach Music Group label mate Meek Mill. Do you think that Wale was talking about Chance The Rapper in his tweets or was it someone else.