J. Cole took time out his hugely successful "4 Your Eyez Only Tour" to visit inmates where he hopes to gain some inspiration for his next album.
Last week, the Dreamville rapper visited the San Quentin State Prison in San Francisco where he met and spoke with inmates inside the prison. Sources are telling DHH that he is using the powerful experience as an inspiration for his upcoming body of work. "It was a touching experience that you will hear on his next record," sources told us.
Sources couldn't tell us when his next album is coming but did say work has already begun, which means it could come later this year. "I can't say when it will be ready but he is in the studio right now as we speak," sources added. J. Cole says that meeting with some of the inmates who will never see the outside again was a life changing experience.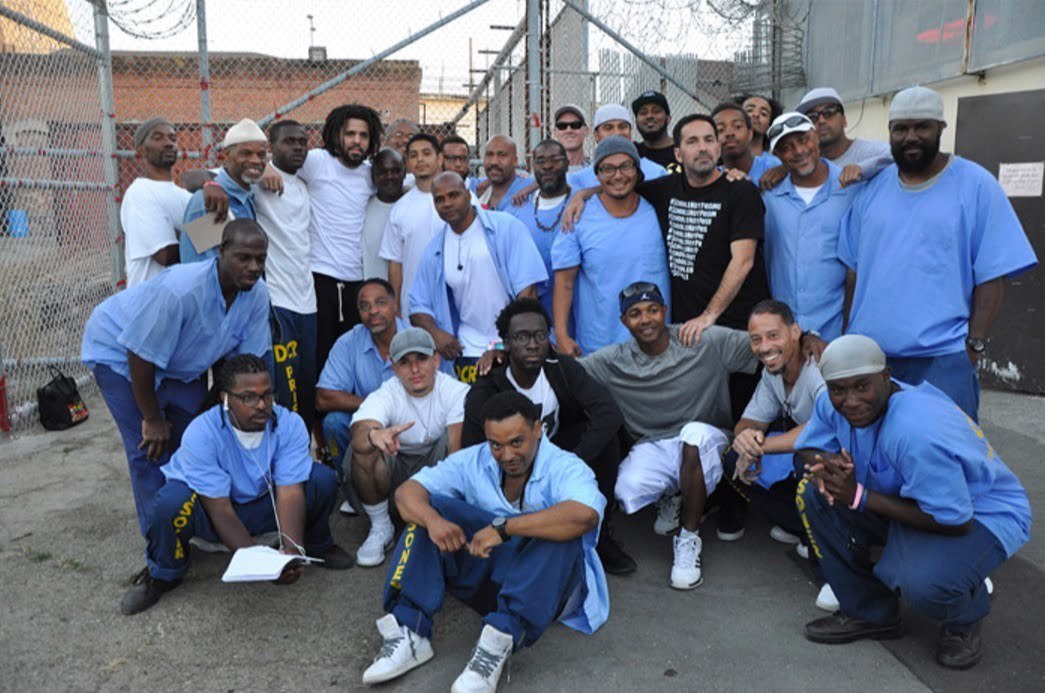 Life behind bars is a central theme on J. Cole's "4 Your Eyez Only Tour" as you can see him being escorted on stage wearing prison jumpsuit and handcuff. Even the stage theme is designed to look like an actual prison. Some of the music on his last album 4 Your Eyez Only centers around social injustice and mass incarceration.
On the album's title, track J. Cole raps about giving young men an education instead of sending them to prison and even spoke about the children affected by mass incarceration in America. Cole has often been named among the top 5 rappers of this generation, a never ending debate that sees some usual names like Kendrick Lamar and Drake. Sure everyone will be watching closely for his next album particularly if it arrives this year since both Drizzy and K-Dot has already released albums with strong commercial success. J. Cole is signed to JAY-Z's label Roc Nation. His "4 Your Eyez Only Tour" wraps up later this month and feature Anderson .Paak as the opening act.