Meek Mill says his new album Wins & Losses has nothing to do with his beef with Drake and Nicki Minaj.
The album title gave the impression that Meek Mill is addressing the Ls he received from the feud with Drake and his bitter split with Nicki Minaj, but the Philly MC is saying that the project has nothing to do with those two incidents nor those individuals. The Dreamchasers rapper sat down for a candid interview with DJ Holiday in Atlanta yesterday where he opened up about a number of topics including his recent encounter with Safaree Samuels, the meaning of the album title and more.
"I'm letting the people know how I feel right now," Meek Mill said(via XXL). "I just wanted to give people a real perspective of my life, what we call wins and what we call losses. I lost my case, we lost Lil Snupe, Chino lost his brother. Where we come from, that's a loss." Meek also said that the Ls that folks are talking about on social media like his beef with Drake is not the Ls that he is rapping about on the album.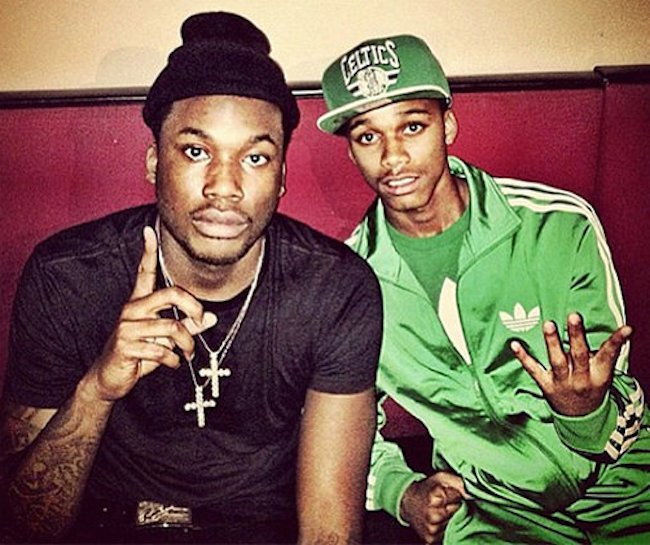 "When you talk L's and W's, you get an L, that mean you got life in jail," he added. "It's critical, it ain't what they talking about, so I wanted to give my perspective on it, let people know what I've been through." Pretty much Meek Mill is sounding like he is completely over the Drake beef and the Nicki Minaj breakup and feels like rapping about his late affiliate Lil Snupe is much more important that addressing those old feuds. He also hinted that he would be addressing his legal troubles on the album. You can remember last year he served time on house arrest for probation violation.
Leading up to the album release tonight, Meek Mill has released chapters one through to three of the Wins And Losses Movie on YouTube. Each chapter tells a different story inspired by true events.