Nicki Minaj just dumped her boyfriend Meek Mill and has returned the giant diamond ring that he gave her.
Six months after going public with their relationship, Nicki and the Philly rapper have called it quits.
SEE ALSO: Nicki Minaj And Meek Mill Fighting Over Engagement Scandal
Sources close to the "Truffle Butter" rapper told Urban Islandz that there are cheating allegations and other disagreements that caused their split.
"This isn't the first time they have relationship problems but this one might be it because it is over something major and their could be some infidelity," sources told us. "He thinks that she is too bossy and diva and she also thinks that he is bossy and controlling. Their relationship was getting more and more toxic by the day."
"She (Nicki Minaj) has returned the ring that Meek Mill gave to her and told him she want nothing more to do with him," our source added.
Nicki Minaj and Meek Mill have been trading jabs on social media over the last week with both writing several cryptic messages on Instagram and Twitter.
Just last week Meek Mill wrote on Instagram, "Putting up quotes isn't gonna make your ni**a love you more."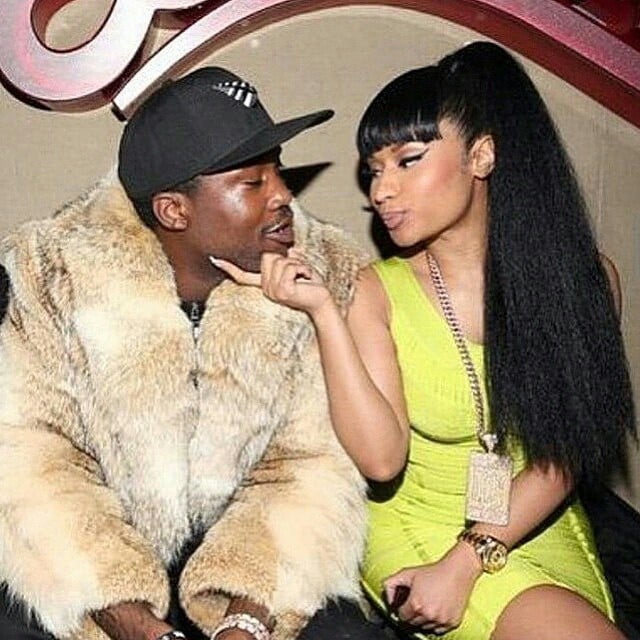 On Saturday, Nicki post one of her most telling cryptic messages on Instagram and her fans are already deciphering it.
"God bless the women with enough passion to hold her own and the patience to hold you down. When she's loyal to you there is no losing for you," the message reads.
"Every woman ain't a rider, some are just riding because they can't get anywhere on their own… They're loyal because they need you, not because they believe in you… Failure is inevitable with that type… I celebrate the ones who can bring their own to the table… And more than hold it down, she makes sure the dream/vision see's new levels… She's not just here for the ride, she wants you to own the amusement park…," the message continues.
Nicki Minaj is clearly talking about her breakup with Meek Mill because her previous relationship with Safaree Samuels has ended months ago.
Meek Mill has been ranting on Twitter and Instagram over the breakup.
"Some people don't deserve to be around money. Once you introduce them to certain things they'll sell their soulds to stay around it. No morals," Meek Mill post on Instagram.
Even bosses got feelings ya kno?
In case you still have doubts just check the caption for the below photo posted by Nicki Minaj.
It will be interesting to see how their tour play out this summer. Guessing there will be no babies and matrimony Omeeka.
Hmmmmm shld I put tinashe and Dej loaf on this song and release it for #ThePinkprintTOUR??? Hmmmmm *thinkin out loud *

— NICKI MINAJ (@NICKIMINAJ) May 31, 2015
Do you think Meek Mill and Nicki Minaj will get back together? Let us know in comments below.