Chris Brown and his fans are taking the trolling of Karrueche Tran to a whole new level following her court case yesterday.
Karrueche is taking Chris Brown to court to get a permanent restraining order against the singer claiming that he threatens to kill her. Despite her manage, Jacob York, saying that she won in court yesterday, Brown and his lawyer are calling it BS and his fans are chiming in to show their support. York revealed on Twitter yesterday that Breezy will have to meet Karrueche face-to-face in court at the next hearing next month. "So we won, the judge agreed the Chris was served and now he has to meet her in court!! No ore running," he tweeted.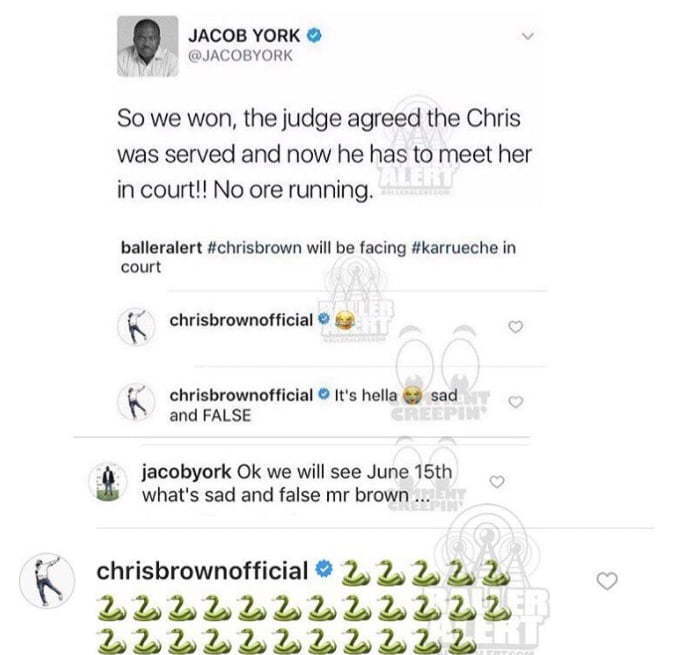 Chris Brown attorney Mark Geragos was quick to point out that York is lying and the TMZ story is quite accurate. "When you can't be bothered to wake up and your "manager" tells you that you won so he can collect 5% of your 100 dollar appearance fee," he wrote on Twitter. Brown fans have been trolling Karrueche Tran on Instagram with the snake emoji and it's getting louder.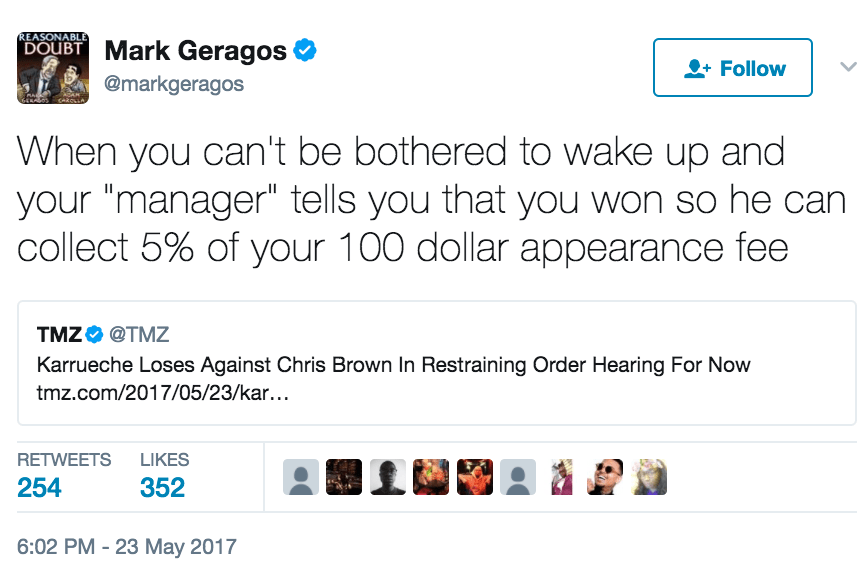 "I thought Karrueche was testifying against Chris to encourage other women to do the same against their abusers and then Karrueche's court day came and KARRUCHE WAS MIA LOL," one fan wrote on IG. While another added "Karrueche need leave Chris alone and move on with this irrelevant foolishness."