Rapper Robin Banks is fighting for his life after being shot 9 times during a shooting incident at Cameo Bar and Lounge early Monday morning.
Robin Banks is a up and coming Somalian rapper based in Toronto. He is known for songs like "Abaay Abaay," "Up Next," and "TT Right Now." According to reports, a fight broke out inside the club and gunshots were fired hitting three persons including two males and a female. One of the male victims turns out to be Banks who was hospitalized in critical condition. There were a lot of rumors on social media on Monday night claiming that the rapper has died, but sources confirmed with Urban Islandz that those reports are false. "He is still in a coma fighting for his life," source said.
Banks has been getting a lot of support on social media from fans and some fellow rappers like Meek Mill who posted a photo of him on Instagram.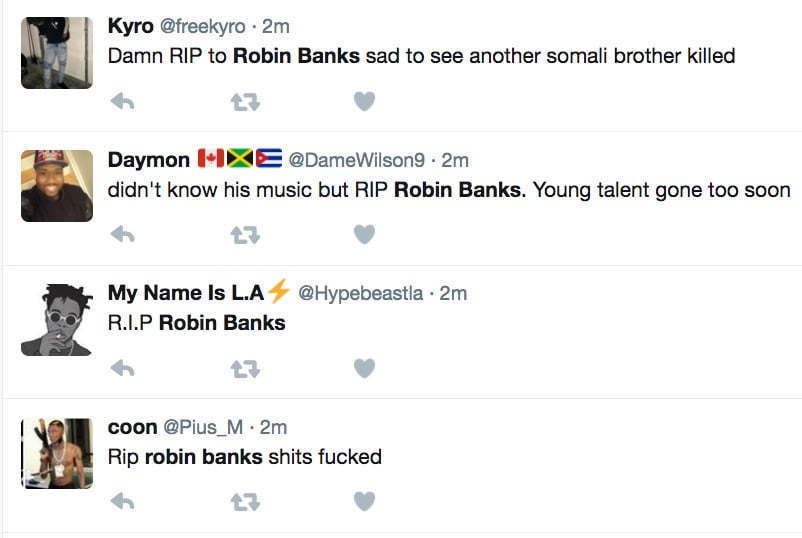 Cops have yet to make an arrest in the shooting incident, but social media is already on the hunt for what has been going on with Banks and another rapper name Millz who posted on Instagram that he was owed $10,000 by Banks. So you can bet that this guy will be getting a visit from police officers in the near future.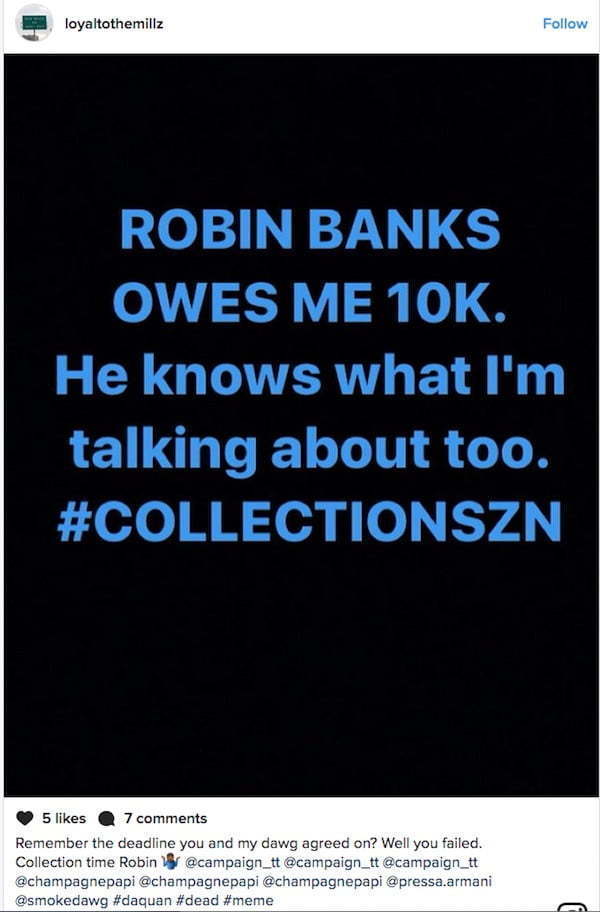 Robin Banks, 22, whose real name is Liban Randall, is being hailed as a rising star in the Toronto underground rap scene.
https://www.instagram.com/p/BScZLltAECN/