Popcaan is shotting back at critics of his bromance with Drake in a clear and concise way.
The Unruly Gang head took to his Instagram on Monday and posted a pic of the 6 God. But it is his caption that is getting all the attention. "@champagnepapi (Drake) my brother fa life #ovounruly from start to finish.. who nuh like that s*ck them mada.. #hengingtree to," Poppy wrote.
Over the last month, Popcaan has been getting some criticism from some dancehall fans for his close relationship with Drake. That was also a main topic in Alkaline's gritty diss track "Microwave." There are also a lot of talks that Drizzy was the one who bought Poppy the new convertible Range Rover Evoque, but the deejay has never confirmed those speculations.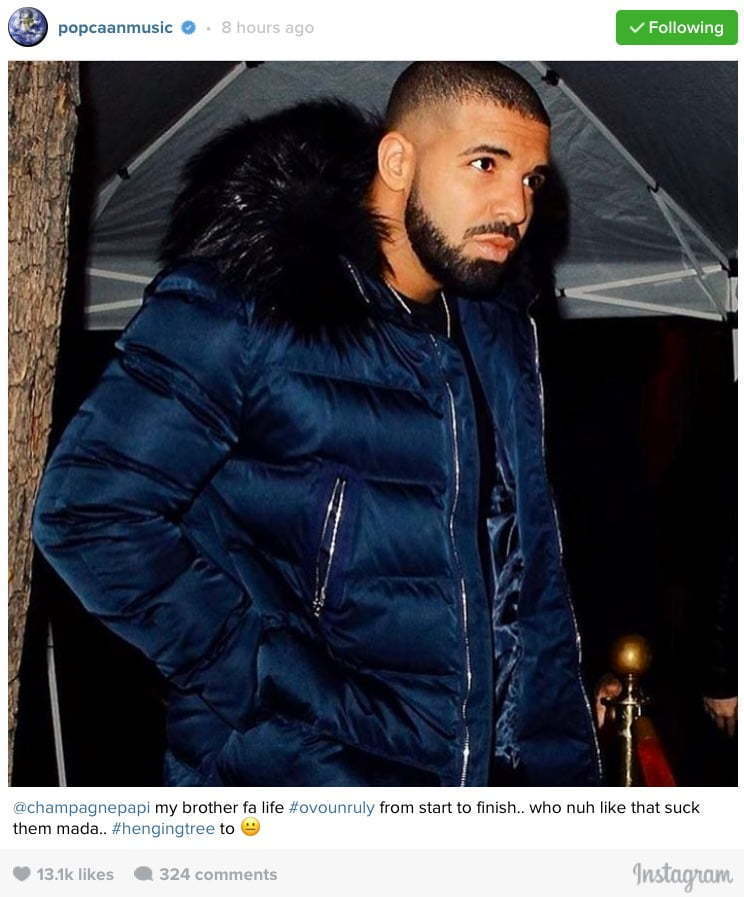 Over the weekend, Drake also rep Unruly and vice versa on Instagram when he posted a pic of Popcaan and his entire Unruly gang rocking some OVO gears. Drizzy also shout-out Poppy's sister Unruly Squid resulting in a big jump in her Instagram followers overnight.