Iggy Azalea is reacting to news of her new 19-year-old boyfriend LJay Currie after photos went viral.
The Australian rapper made headlines on Monday when images of herself kissing and getting hands on with her producer LJay. Her ex-boyfriend French Montana also added some fuel to the fire when he sent out a tweet that seemingly threatening to shoot her. "Play with my emotions I'm shoot your punk asss lol," the Bad Boy rapper wrote on his timeline.
This morning Iggy Azalea took to her Instagram to share her reaction to the reports. "Y'all got the wrong guy #NewBooAlert," she wrote in the caption of a photo of herself man that's not LJay Currie. She is pretty much laughing at the reports but certainly did not deny anything either. Her effort to bring some humor into the saga may be working in her favor because she got the media still talking about her and her fans are bombarding her comments asking about the long awaited new album Digital Distortion.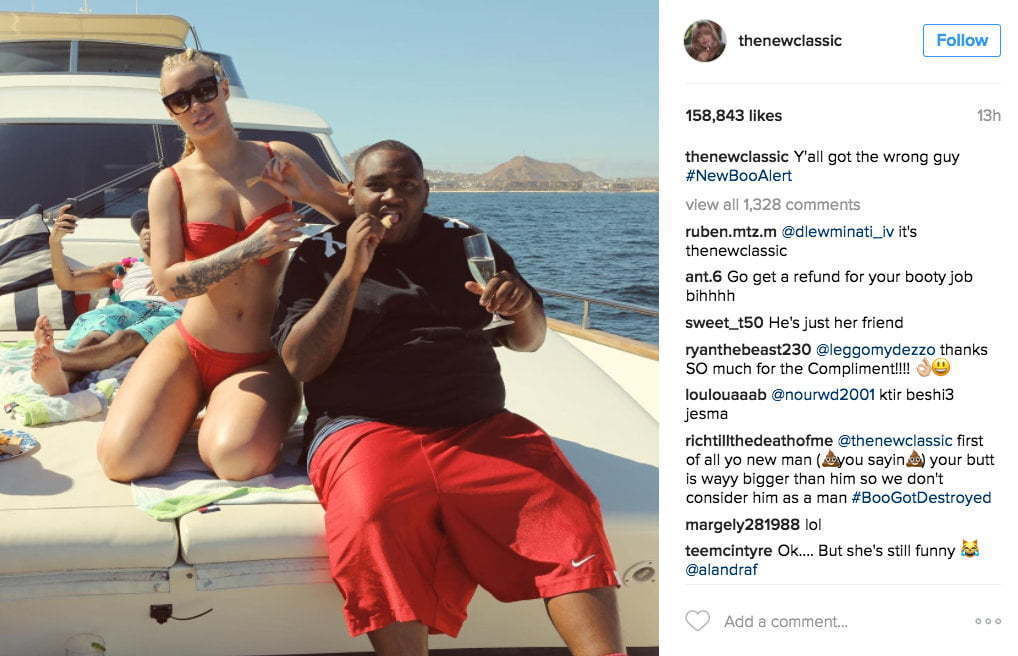 Iggy Azalea broke up with her fiance Nick Young last year after he cheated on her and knock up his baby mama/ex-girlfriend. She started dating French Montana in September last year but that relationship seems to be in the trash right now.