Nicki Minaj and Meek Mill are beefing on Instagram again and things are looking really messy for these two.
The couple just got back together over the weekend following a brief split and they are over again. Sources close to the Trinidadian rapper told Urban Islandz that she and Meek went nuclear at each other on Wednesday and it was so bad that this time they could be done for good.
"It was bad we've never seen a blowout like this between them," our source said. "They always fight and make up back but this time its very possible its over and done for good."
Nicki Minaj also deleted a bunch of flirty videos she post of herself and Meek Mill earlier this week and then posted a cryptic message that seems to get under the MMG emcee's skin.
Meek Mill shot back writing "DONT ACT LIKE YOU PLAYED APART IN NOTHING I GOT GOING ON WHEN IM DOING MY THING…. BECAUSE MOST LIKELY I HAD A BAG B4 I MET MOST OF YOU INDUSTRY CATS!!! When it was time to crucify me… you couldn't really find nobody speaking on my behalf!!! EXCEPT MY REAL ONES! Everybody remained quiet! Shoutout to the ones that stayed down! THANKYOU FOR YOUR SUPPORT IF YOU ROCKING WIT ME! RIP DADDY I KNOW MY "DAD" and family think I'm the sh*t! #RIPDAD."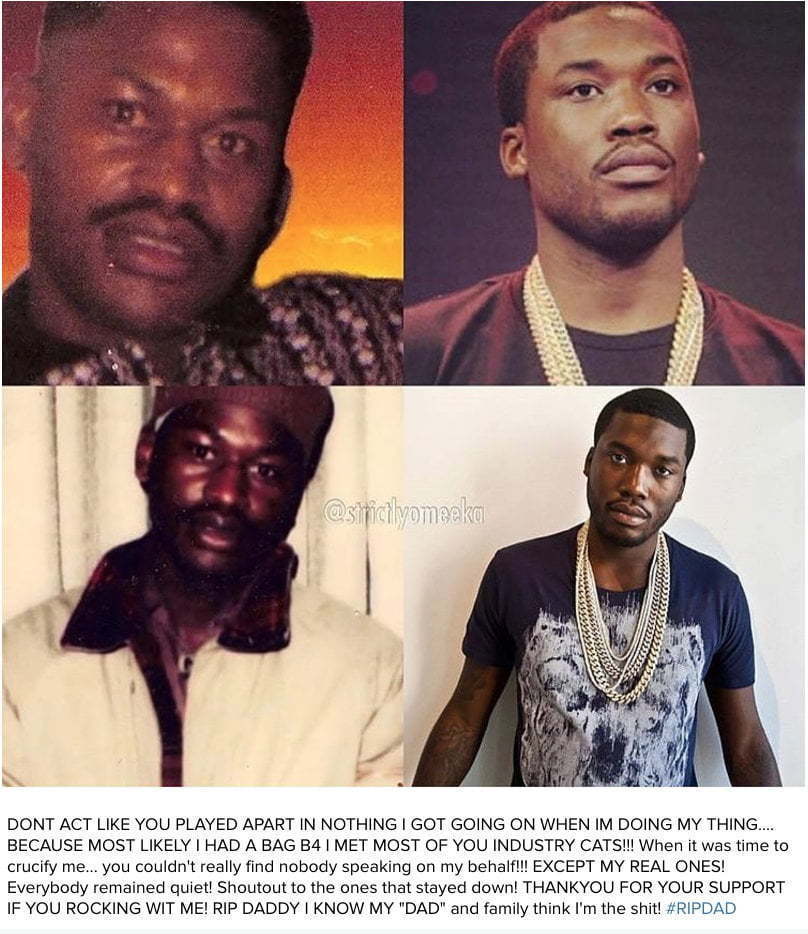 "Be lit & not in misery I just wanna win and ball with my lady not be drilled… that's the only that keep my functioning! on my A GAME…This give me motivation!" he added in another post on IG.
https://www.instagram.com/p/BMUwVYPha-Q/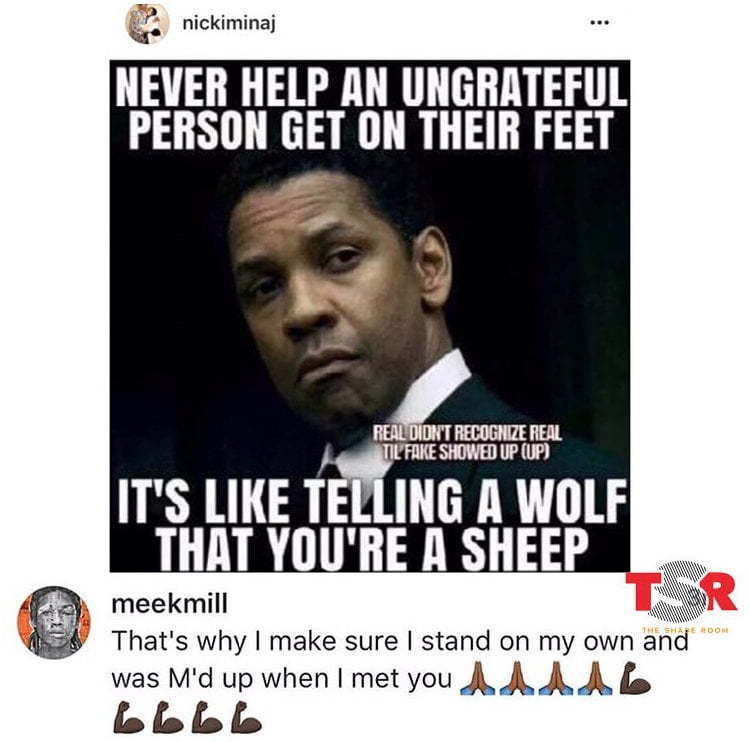 Meek even commented on Nicki Minaj post saying "That's why I make sure I stand on my own and was M'd up when I met you."
Over the weekend Nicki Minaj also posted a photo of Meek Mill "DC4" album cover on her IG while promoting the Philly rapper new album. She has even removed the photo.
Safaree Samuels is somewhere laughing right now.