Meek Mill says Nicki Minaj is making their relationship so toxic to the point that he doesn't even want to be around her.
The on-again off-again couple has been dealing with some relationship drama over the past weeks and now sources close to the Philly rapper is saying that they could be on the rocks again. Just last month they were both going after each other on Instagram with Minaj calling Meek ungrateful and he calling her disloyal.
"This relationship us so toxic to the point that they can't even be in each others presence for too long and I think that is weighing down heavy on Meek," sources said. "Homeboy really love that chick but she is too hot headed for him. He is hot headed so if he is complaining about her hot headed then you know its that serious. What he is saying that she is constantly picking a fight with him rather than just enjoying his company and its frustrating for him."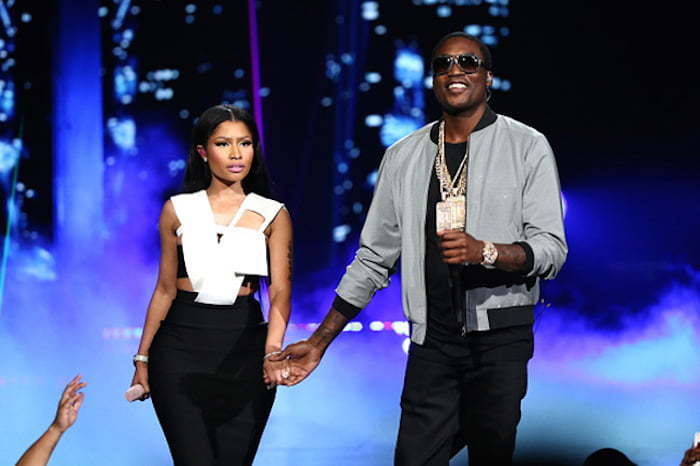 Both Nicki Minaj and Meek Mill are working on new albums. The Philly rapper is gearing up to release his "DC4.5" mixtape with several additional singles to his "Dreamchasers 4″ album released last month. The Young Money femcee is also working on her next album, but so far we haven't have a title or release date.
Nicki started dating Meek in late 2014 after her split with her boyfriend of 12 years, Safaree Samuels. During an interview on The Breakfast Club, Safaree blamed Meek for their breakup saying that he told Minaj stuffs about him that were untruthful. Since then Nicki Minaj and Meek Mill have been one of the hottest couples in hip hop but their relationship hasn't been smooth sailing. Last year the pair split for a few weeks but quietly started dating again. This year they parted ways at least three times and as early as last month they were involved in a social media spat for the whole world to see.