Drake seems to be trolling Rihanna with Taylor Swift on Instagram.
Over the last week, Drizzy and the pop star have been rumored to be dating and now he is adding some fuel to that fire. Of course sources are saying that the two are just friends and are working on new music together. But can all of that change into friends with benefits.
Drake sent his fans going wild on Twitter on Friday morning when he posted a photo of himself and Taylor Swift going on a date. The shot was taken from behind and the two were dressed to the T while holding hands. "Is that velvet?" the 6 God wrote. He was wearing a velvet blazer.
Turns out the pic was from last month when he celebrated his 30th birthday at a club in Los Angeles. Taylor Swift and a bunch of other celebrities including Katy Perry were in attendance, but no Rihanna. So was Drake taking a jab at his ex-girlfriend when he posted this photo?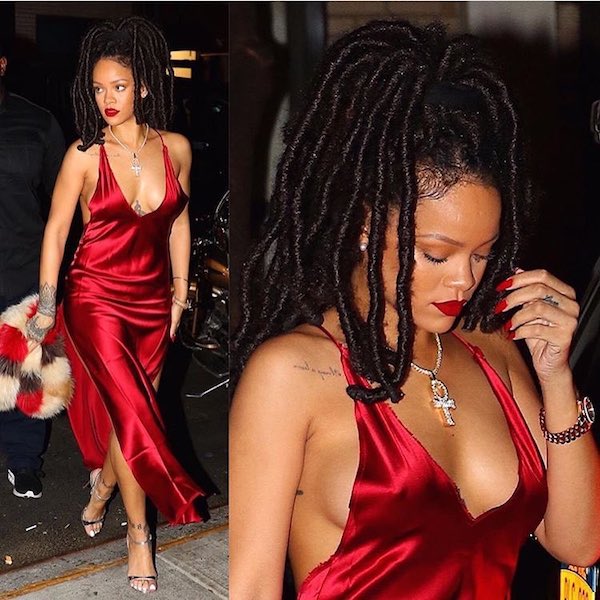 Sounds like Drake and Swift are hitting the studio together working on new music. The Toronto emcee is also getting ready to drop his new album "More Life" in December before hitting the road for his Boy Meets World tour in Europe in January.