Meek Mill seems to disappear completely from Instagram right after he took a shot at Nicki Minaj.
We cannot confirmed that the Philly emcee was the one who wrote the message or if it was photoshop but we can confirm that his Instagram account has been deleted. Meek Mill has been taking a beating on social media over the last couple of weeks with his beef with The Game and other rappers like Drake and Nicki Minaj ex-boyfriend Safaree Samuels.
"When it's going down these n**gas nowhere to b found most of these n**gas b so temporary… b**ches b so temporary," are his alleged words on IG.
There are more alleged cryptic messages from Meek Mill on Instagram but because his account has been deleted no one can confirm them. Last month, we reported that Nicki Minaj broke up with Meek over his endless beefs with other rappers. Sources told us that she made the move to protect her brand.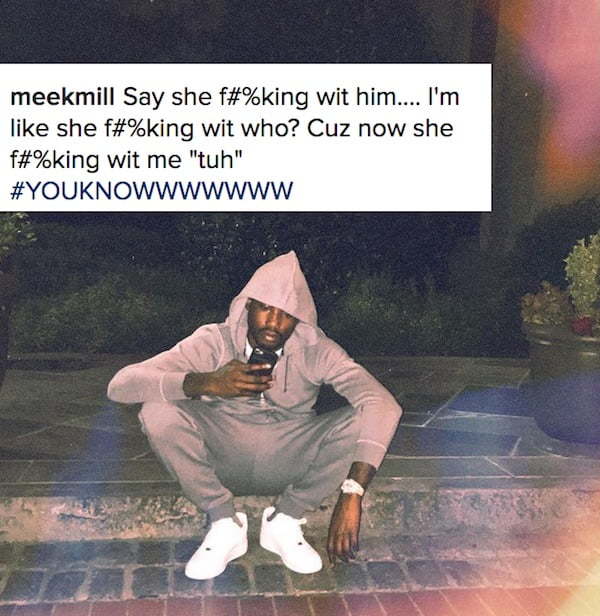 "She is starting to feel like he is becoming a liability for her career because he is going around beefing with every rapper and that is alienating her in some hip hop circles including among her labelmates like Drake," our sources said. "There are real concerns among her team that his reputation is bad for business and when she tried to talk to him about it he flipped."
There are also some reports that Nicki Minaj and Drake have been cozying up with each other and seems that angered Meek Mill.