Like many hip hop fans, Lil Wayne is clueless who are some new rappers on the scene like Lil Uz Vert, 21 Savage, Lil Yatchy and Kodak Black.
A few months back, a meme made the rounds on social media of Lil Yachty, Lil Uzi Vert, and 21 Savage with the statement that no one over age 30 would know who these rappers are. Seems it was true because Lil Wayne has no idea who they are and he is 34.
"I swear to God I didn't know you were saying people's names just now, so that should probably answer that question," Weezy said during an interview with the New York Times. "I just do my own thing."
Some folks would say that his answer is shady but I just thinks its hilarious in all its glory, because a lot of us even some of those younger than 30 are clueless as to who some of these new rappers are.
Just in case you're as clueless as Lil Wayne, these are 21 Savage, Kodak Black, Lil Yachty, and Lil Uzi Vert.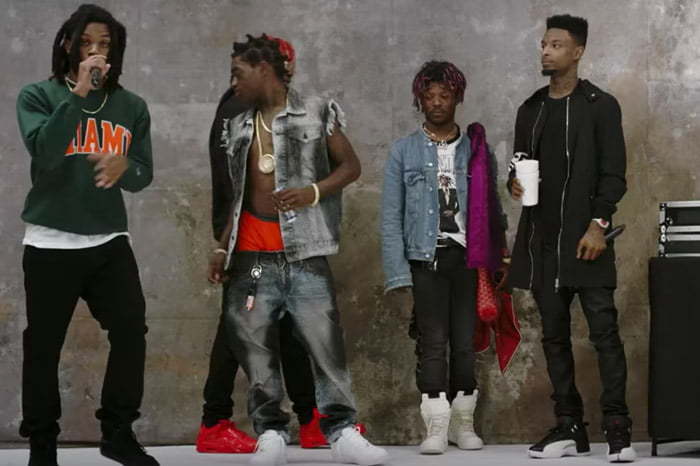 As for his yet to be released "hostage" album "Tha Carter V" Lil Wayne is making it clear that its complete and better than anything he ever heard. "I just listened to it for the first time in months the other day," he told the Times. "I had forgotten every single word on it, because I work every day. I popped it in, and I was like, it's still so much better than everything I've ever heard. Not what's going on right now — everything I've ever heard."
Lil Wayne is suing Birdman over that unreleased album claiming that the Cash Money honcho is holding the project hostage because he doesn't want to let him out his contract. Weezy also hinted in the past that Carter V would be his last album.