Beanie Sigel is spilling a lot of Meek Mill tea today and a lot of it hints at a Nicki Minaj breakup.
The Roc-A-Fella rap legend also spoke about Drake, Meek Mill and The Game beef during his interview on Tax Season on Wednesday. There is no doubt that the MMG emcee will be forced to respond to this interview.
But one of the most standout statement from the interview centers around Meek Mill and Nicki Minaj relationship where Beans hinted that Meek told him that they have broken up. "He made a statement to me — I ain't gonna put his statement out there — about him and his relationship with his woman," Beanie Sigel said.
"I ain't gonna put that out, but he made a statement to me that he shouldn't have," the rap legend added. "I told him this, 'Off that, let's get to some man sh*t. At the end of the day, Meek, you shouldn't have told me that because what go on under your roof supposed to stay under there, especially with you and your woman. Now we on man time.'"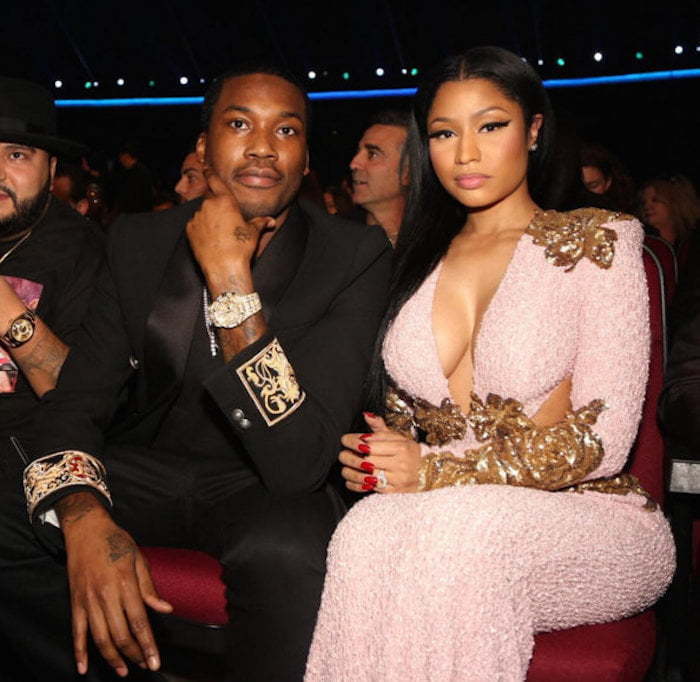 Beanie Sigel also said that he gave Meek Mill some relationship advice. "If you don't come in the door strong, you gotta come in strong from the door," he said.
"They'll drag you, especially a chick who don't need you, especially a broad who got a bankroll," Sigel continues. "That's like the ni**a who come home from jail, that get with the b**ch on Section 8 and he eating up all her kids' cereal 'cause she get WIC… But you under her roof. At the end of the day, you living by her rules. She can tell you to get the f**k outta here."
Beanie Sigel also spoke about getting knocked out by Meek Mill and his crew last weekend after his performance on the Bad Boy Reunion Tour.
https://twitter.com/VinePhilly/status/781159363012620288
Sigel also touch on the Meek Mill and Drake beef where he alluded that the Philly rapper shouldn't went after Drizzy for allegedly using a ghost writer. "Drake don't gotta live by the rules we live by or you claim to live by," the "Feel It In The Air" rapper said. "He's not a street ni**a…He don't gotta live by that code. You can't look at that man in a different light because he's got armed security or whoever he got. He's the f**king biggest thing in music, ni**a. A pop star."
Beanie Sigel is clearly feeling salty about that running with Meek Mill's Dreamchasers crew over the weekend. After this interview you can bet that we will some activities from the MMG rapper on social media in the coming days.