Usain Bolt says he is not ready to walk down the isle after a photo surfaced online last week hinting at a possible engagement.
Bolt's reps told TMZ that the photo was doctored with the message "She said yes" before released. The original photo, his camp said, did not have the SnapChap caption strip over it.
The Jamaican sprint legend and his girlfriend Kasi Bennett are currently on vacation in Bora Bora. The media has been following their relationship closely since her existence became known during the Rio Olympic this summer. Bolt also made headline with his post Olympic activities in Brazil and London.
Seems the couple is moving past all of that alleged cheating fiasco. Last month, Usain Bolt's sister, Christine Bolt-Hylton, told the Daily Mail that he planned on proposing to Kasi Bennett after the Olympic games.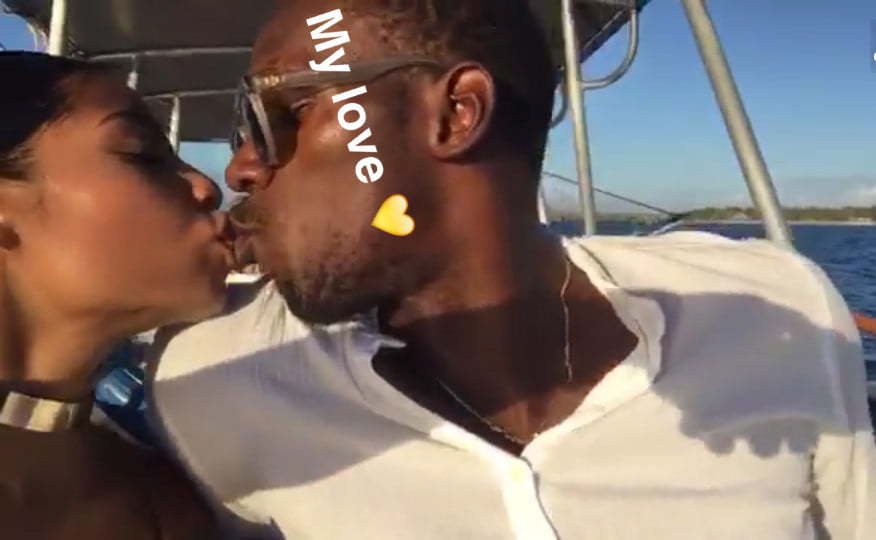 Bolt also posted a photo of himself and his banging girlfriend on Instagram with the caption. "If you believe what you read, then you don't know us," he wrote in the caption.
https://www.instagram.com/p/BKDNvZ8DHcO/