Usain Bolt and his girlfriend Kas Bennett are back together like hardly anything happened over the last few weeks.
The track and field legend quietly arrived in Jamaica earlier this week after partying in Rio and London after his Olympic triumph. Several photos surfaced online showing the athlete in bed with a Brazilian women, as well as, kissing other women inside a Rio nightclub.
See Also: Usain Bolt Girlfriend Kasi Bennet Reacts To Cheating Scandal
On Friday, Usain Bolt posted a video of himself and Kasi Bennett on SnapChat and all seems well between the couple. Sources are saying that Bolt told her that he was drunk while partying post his Olympic gold medal haul. "He was clearly just having some fun after a year long of hard work and nothing serious happened between the big man and those women it was all just innocent fun," sources told us.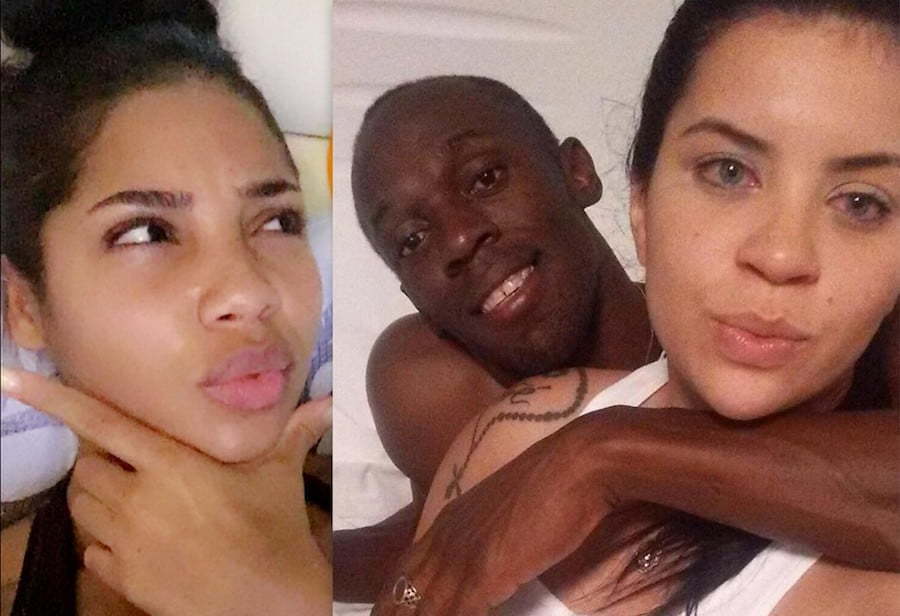 Usain Bolt was also spotted partying with Liverpool soccer stud Daniel Sturridge and rapper Post Malone while in London. Bolt is still in vacation mode after announcing his retirement from the Olympic games at the end of his Rio stint. He will be competing in next year's World Championship games in London in what could be his last major tournament.