Travis Scott is not a fan of Rihanna right now and certainly an even lesser fan of Drake.
Last year the G.O.O.D. Music rapper and Rihanna were an hot item but the Bajan pop star pulled the plug on their relationship and rekindled her old flame with Drake. Sources are saying that Travis Scott felt like RiRi was cheating on him with Drake and that lead to the demise of their relationship.
Related: Travis Scott Album 'Birds in the Trap Sing McKnight' | Stream & DL
"While they were on tour she use to brought Drake around and spent hours with him in her dressing room," sources said. "She use to bring him out on stage and grind on him and that angered Travis. So now he will never go back on tour with her."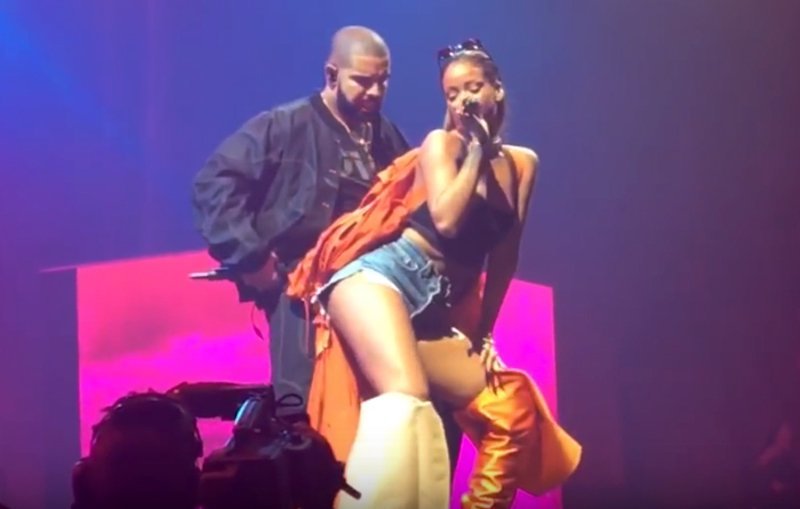 Travis Scott was one of the opening acts for the North American leg of her ANTI World Tour. Back in March, the Rodeo rapper took a few shots at Drake on his SnapChat account after the Toronto emcee and his "Work" collaborator start going public with their relationship.
"6God gotta work work more," Scott said on Snapchat before adding, "F*** 6GOD."
"Bout to pull a Chris brown on this ni***," he added. "She wants the flame not no emotional ni***."
Now Rihanna's "Needed Me" lyrics starting to make sense. "You was just another ni**a on the hit list / Tryna fix your inner issues with a bad bi**h / Didn't they tell you that I was a savage / F**k your white horse and a carriage."