Kalado became the latest dancehall artist to be involved in a serious car crash. The accident took place on Sunday morning along the Mandela Highway.
A rep for the ANG deejay told Urban Islandz that he and other persons traveling in the car are doing okay but shaken up.
Kalado Says That He Faces Racism In Germany While On Tour
"Everyone is okay but are a bit shaken given the amount of recent deaths by accidents going on in dancehall," his rep told us. "The wreck took place on Mandela highway at around 6:35 am, it seems the driver fell asleep and the car skidded off the road and hit an electric pole and a road sign before coming to an halt."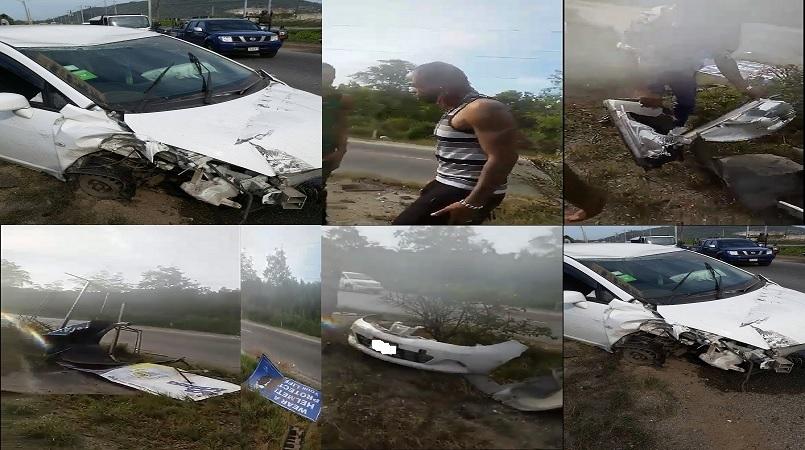 Kalado also confirmed that accident via his IG account.
"Coming from show this morning don't ask me how I'm not dead n friends all are ok but it's a miracle how I found my self out of the car thru the window and only feeling pain but no cuts damn and no Brucks right as we near reach home on Mandela highway," the dancehall artist wrote.