Chris Brown is making it clear that he is no role model but more of an inspiration to his fans.
The R&B singer covers Urban Ink Magazine and in his spread he discussed a wide range of topics including his controversial image and whether he sees himself as a role model to his legion of fans.
"I would just say that I would rather be an inspiration and not a role model," Brown said. "Make your own decisions. You don't have to rebel just to rebel. You don't have to accept just to accept. If you want to get a tattoo, if you think that's your thing, then that's cool. I personally think that now, not having a tattoo is kind of like a statement in itself. Our generation is gonna be old, tatted, and we're gonna look so dope. So, it's a choice. When my fans can say, "I want to get tatted or I don't want to get tatted." I don't look at them any differently."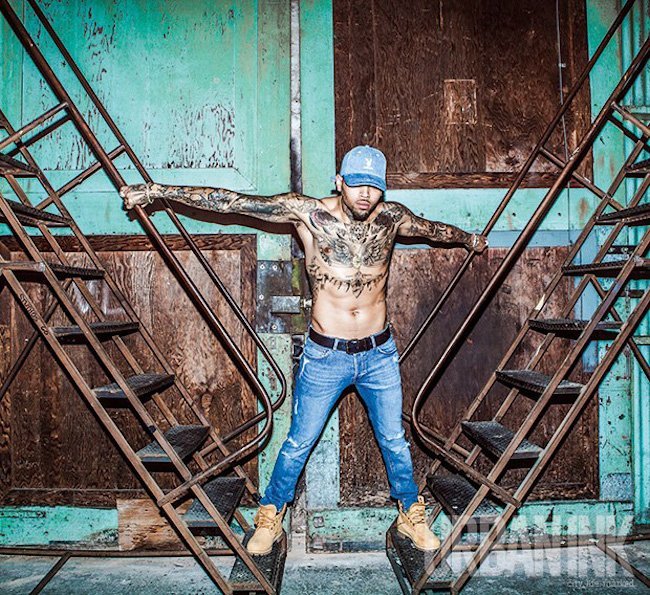 Chris Brown also opened up about his daughter Royalty, his head tattoo, and his career.
"People want shock value," Breezy said about his head tattoo. "If I went outside butt-naked tomorrow, it would be headline news. But for me, the bull symbolizes the Taurus I am and the Aphrodite, the Goddess of all women. My stubbornness always makes me attracted to those types of females. So that's me [the bull] chasing Aphrodite."
I have no filter nor will I care or tone it down when people drop my name in something. Don't wanna see it, simply exit out of your device.

— Chris Brown (@chrisbrown) April 7, 2016
IM LIVING!!! AND TEAM BREEZY AINT A FAN CLUB OF OBSESSED INSANE PEOPLE. WE ARE AN INTERNATIONAL NATION OF INSPIRED INDIVIDUALS.

— Chris Brown (@chrisbrown) April 7, 2016