Alkaline raised a few eyebrows when he released his latest single "City" where he took a few shots at Popcaana and Alkaline.
The dancehall hitmaker may have a lot more in store for his fans as he gets ready to release his debut album "New Level Unlocked." The 14-track project is slated to be released on March 25th.
Alkaline Lock The 'City' … Dissing Popcaan & Vybz Kartel
The album is being produced by DJ Frass and will see guest appearance from Bobby V. The project will also feature singles such as "ATM," "Champion Boy," which is one of the biggest songs in dancehall last year.
"We wanted to showcase the maturity of Alkaline and highlight his ability to play with melodies on this album," DJ Frass said. "Giving the fans another side of Alkaline but also presenting the Alkaline they love was the focus during the production of 'New Level Unlocked.'"
Alkaline became a dancehall sensation in 2013 thanks to a slew of hits songs. Since then the deejay has maintained a steady presence on dancehall airwaves worldwide but never without a few controversy. The "Champion Boy" deejay became the first dancehall artist to tattoo his eyeball, although some fans are still not convinced.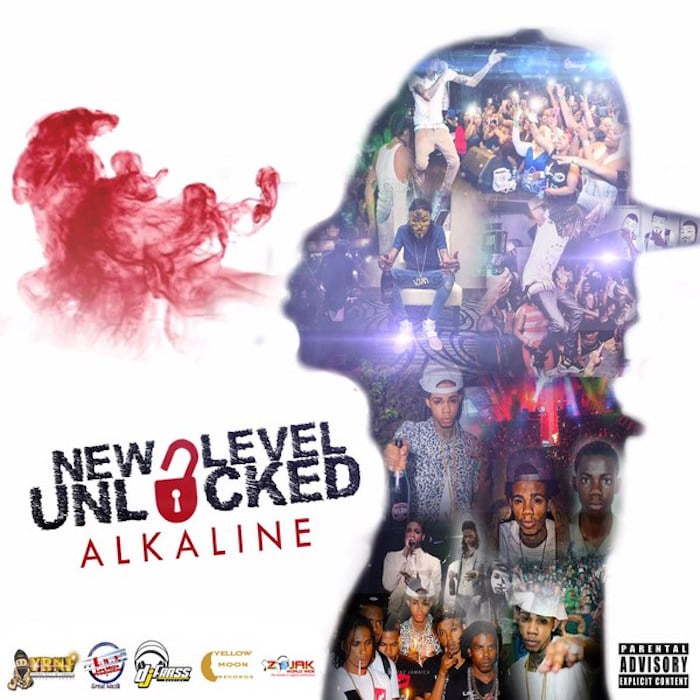 "New Level Unlocked for me is just taking everything you've experienced in life as a lesson and using that lesson learned as motivation to go harder and to be better," Alkaline said. "As long as you're alive there are levels to be unlocked; places you've never been, things you've never seen. The goal is not necessarily to attain but rather to maintain always moving up never get complacent or washed up."
The album is currently available for pre-order on iTunes.
New Level Unlocked Riddim:
1 Conquer The world
2 City
3 Wait Yuh Turn
4 Champion Boy
5 Told U I Was Right
6 Like Me (feat Bobby V)
7 One More Time
8 Side Chick
9 Direction
10 Tom Taam
11 Somebody Great
12 One Life
13 Try Again
14 ATM
15 Outro