Young Thug and Rich Homie Quan beef is nowhere near over. The Two Atlanta rappers have been feuding since last year following their Rich Gang fallout.
In the latest round of shots fired, Young Thug paused during his performance at his concert on Tuesday night to send a clear message to Quan.
"F*** Rich Homie," Thugger shouted.
Young Thug and Rich Homie Quan started beefing when Quan departed from the Rich Gang group to pay more attention to his solo career. Thugger is a huge supporter of Birdman so naturally he went after RHQ.
Watch the video.
Last year Thug diss Rich Homie Quan at another of his concerts calling him, "b**ch Homie Quan."
Quan has not responded to the diss, but let's not forget that they two rappers were once closer than ever.
In 2014, Thug called RHQ his "hubbie" and that raised a lot of eyebrows in hip hop.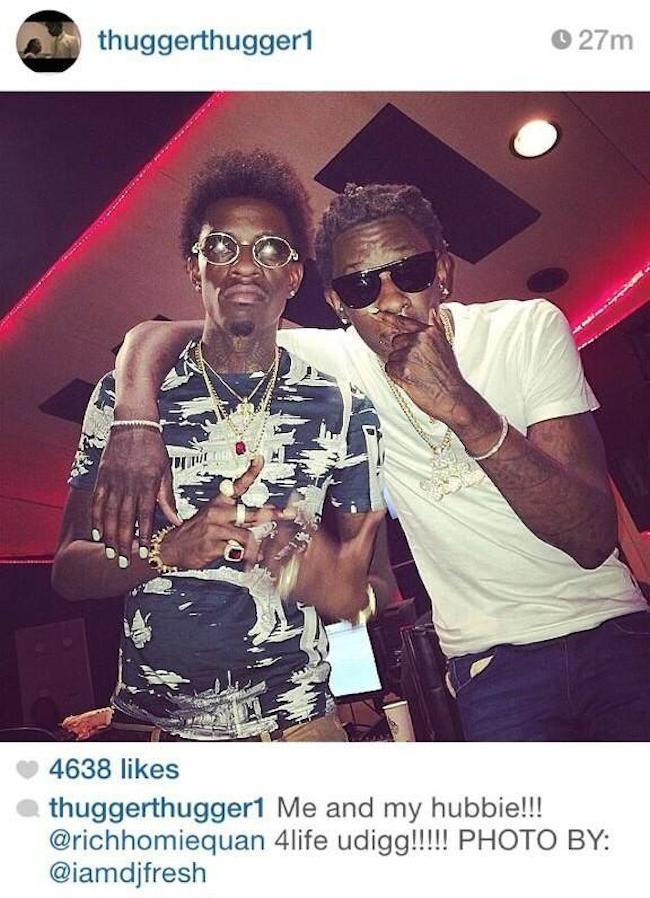 Young Thug is currently on tour and will be performing at Novo by Microsoft in Los Angeles tomorrow night.
Rich Homie Quan is currently working on his new mixtape due sometime this year.