There is a lot more to dancehall hitmaker Popcaan than what meets the eye. Aside from his occasional gritty singles, the "Unruly Boss" deejay is also a firm believer in god.
The Unruly Boss deejay posted an old letter on Instagram that he wrote back when he was in primary school.
"I wrote this prayer when I was going to primary school," Popcaan wrote in the caption on IG. "My grandma found it in one of my books the other day while cleaning her house. I jus want to say God is real and he did answer that prayer I pray to him a long time ago."
The letter reads, "Dear God, I know you are fine. I'm asking you please to let me prosper in life. And please Lord let my grandmother and grandfather live to inherit whatever I get in life. Lord please let my big brother and sister do inherit what I get also."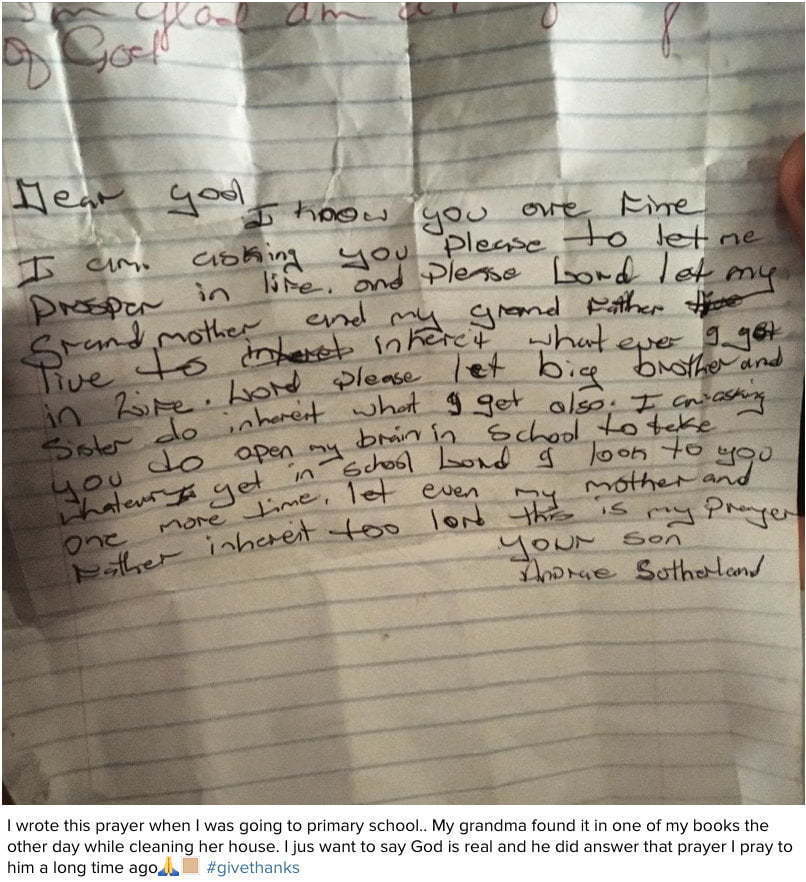 Who knew Popcaan was this religious. Back in 2011 while he was a member of the Vybz Kartel lead Portmore Empire crew, Popcaan referred to himself as Baphomet in a video posted on YouTube.
Watch the clip.