Foota Hype and Bounty Killer continues their war of words on social media and in interviews. The two have been beefing for quite some time now, but things got heated two weeks ago when the veteran sound system selector made a statement on OnStage that the dancehall legend is not "hot" right now.
Foota Hype is kind of like the Charlamagne Tha God of dancehall because of his frequent commentary things going on in the genre.
Ishawna Says Nikki Z Is A Hypocrite & Foota Hype Not Even Social Media Hot
"Bounty Killer deh deh as a giant, but him nuh really hot because him a voice fi the wrong producer dem," Foota told Winford.
Bounty Killer, who took offense to his statement, fired off a a statement on his Instagram page. Killer also noted that he and Foota Hype fallout is over an allegation that the selector made that he slept with Ishawna which he said that he didn't.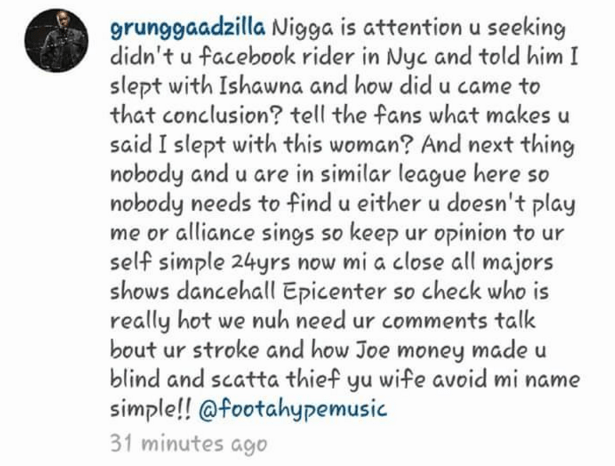 "I swear on my life and career, I don't know where he got that (allegation) from," Bounty Killer said. "It was a typo and he knows, but he wants to slander her name so he highlighted the typo."
During a recent interview with Nikki Z, Foota Hype says that he thinks that Bounty Killer needs psychiatric evaluation.
"I think Bounty Killer need psychiatric evaluation," Foota said. "Reason being he cursed me out yesterday for the entire day on Instagram and Twitter and disrespect me the most way and last night he was in the club."