Nicki Minaj is telling young and upcoming artists not to be too lazy to write their own music and stay true to themselves.
The Young Money rapper performed at the Red Bull 30 Days in LA Secret Show on Monday night. The 32-year-old femcee donned a see-through peacock blue dress with six-inch Christian Louboutin stilettos. The large crowd went wild when she walked onto the stage because they had no idea who was coming out.
Nicki Minaj Models Her Own Collection, Reads Maya Angelou
Speaking with Red Bull after the show, Nicki Minaj says she has one advice to young aspiring artists.
"Try your best to be yourself," she said. "Try your best to ENJOY yourself. But make sure you keep your mind on your money and your money on your mind."
Nicki Minaj says that she still rewrite her lyrics several times to get it near perfect and advice young acts to not be too lazy.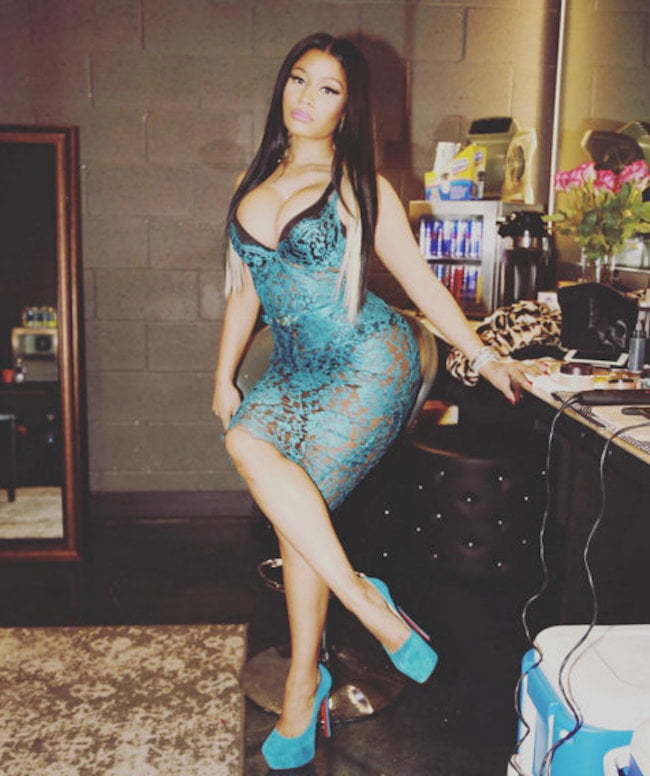 "I think you have to make sure you're not lazy," said the Trinidadian rap bombshell. "Even now, I still rewrite verses five and six and seven and eight and nine and ten times. Because I want it to be perfect. Don't rest on our laurels. Keep trying, as if it's your first day on the job. That's how I think of it. When it comes to creating, I always feel like, wait a minute, I can't take any shortcuts."
Sources close ti Minaj told Urban Islandz that she has been quietly recording her new album for a 2016 release.
Her last project The PinkPrint has been certified gold and debut at No. 2 on Billboard 200 chart after selling 244,000 copies in the first week of release in December last year.
Nicki Minaj won two American Music Awards at the AMAs last month. She won Favorite Album Rap/Hip-Hop for The PinkPrint and Favorite Artist Rap/Hip-Hop.