A freshly single Kylie Jenner was spotted out last night partying with rapper ASAP Rocky and thus fueling rumors that they are dating.
Unless you have been living off the grid since yesterday then you would have known that Kylie Jenner dump Tyga on his birthday over some cheating allegations.
Kylie Jenner Dumped Tyga On His 26th Birthday
The "Ayo" rapper was left to hang with a few of his friends for his birthday dinner and party at 1 OAK. On Friday night Kylie was spotted partying with ASAP Rocky. TMZ reported that she partied with the rapper until 2 AM at Hyde on the Sunset Strip in WeHo.
Sources close to the 18-year-old are saying that they are just friends and are not dating, but given ASAPs reputation, Tyga has something to worry about.
"It was just some friends hanging out and partying together," sources said. "Justin Bieber and a few of their pals were also there.
Despite the friendzone claims, Kylie Jenner and ASAP Rocky did jump into the same SUV and left the club together. No one know where they went after that.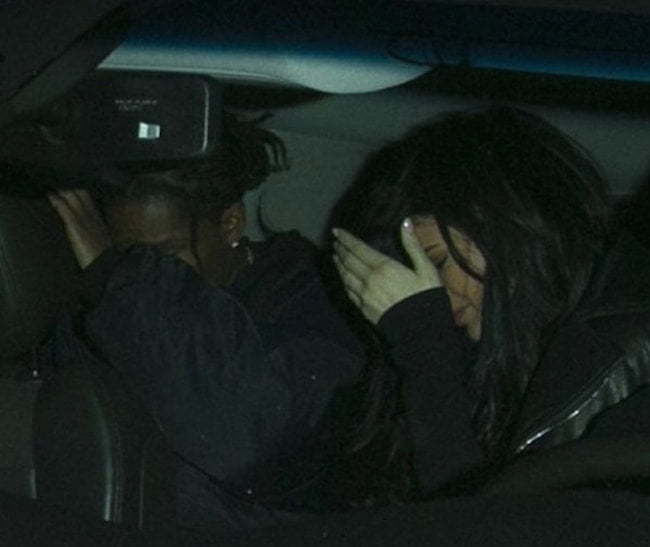 Since news of their split spread, both Tyga and Kylie have been radio silent except for a few subliminal messages on social media.
The Keeping Up With The Kardashian star posted a video on snapchat and Instagram of the sunset with a few seconds of herself in it. Bryson Tiller's single "Been That Way" was playing in the background.
Tyga responded with his own video showing himself driving in a car with a friend with his new single "Happy Birthday" playing in the background.
"Lamboluxury on the snap," he captioned the video while hinting that he is unbothered about the breakup.
The full details of their breakup are still unknown but multiple sources are casting the blame on Tyga.