Former Jamaica Prime Minister Andrew Holness is a big fan of Vybz Kartel and an even bigger fan of Desert Clarks shoe.
Vybz Kartel popularized the British shoe brand in mainstream music reggae/dancehall music back in 2009 when he released his smash hit single "Clarks" featuring Popcaan and Vanessa Bling.
Vybz Kartel and Popcaan Featured On Fox 5 Network
The incarcerated deejay started a Clarks movement unlike any other which saw sales for brand multiplied almost overnight.
On Wednesday, the Opposition Leader hit the road in a fresh pair of Desert Clarks. He also paid homage to Vybz Kartel iconic lyrics on his personal Instagram account.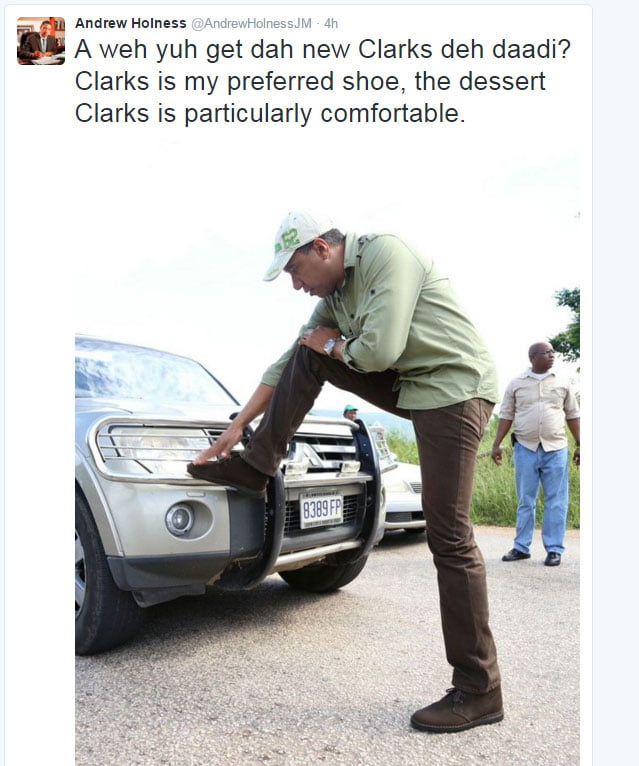 "A whey yuh get dah new Clarks deh daadi?" Holness wrote. "Clarks is my preferred shoe, the desert Clarks is particularly comfortable. Walked off two pairs around jamaica already. New pair ready for the road. Going around Jamaica to deliver the message. Shoes have to be clean."
Every dancehall fan can relate to that statement from Holness.