Teyana Taylor and Iman Shumpert are engaged. The couple is also expecting their first child together.
The Cleveland Cavaliers got down on his knees and proposed to the rapper/actress at her baby shower earlier this month at the Museum of Contemporary Art in Cleveland.
"Before your love baby I was muddy So deep with pain till you took it from me/ You showered me with a new beginning Now I'm clean/ Took me by surprise when you ran up on me, I came to life baby in that moment/ You put your hands on my heart and baby now it beats" Thank You @imanshumpert for putting the color back in my life! I love you so much ? & thank you @monicabrown for those beautiful lyrics. You spoke to my soul girl!" Taylor wrote on her Instagram along with a photos of her engagement ring.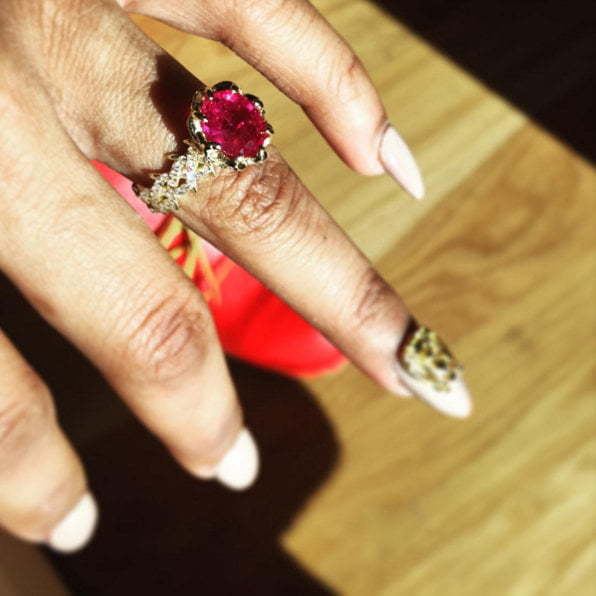 The couple announced in September that they are having a baby girl due on January 16 next year.
"When a man loves a woman how she was born to be loved," Iman Shumpert wrote on IG. "Procreation is the best blessing you can receive! I couldn't be more happy than to share my first child with the woman I intended to have my family with. Iman Taylor Shumpert Jr is expected to enter this world "1.16.16"."