Tyga is making it clear that he doesn't have any problems with Future dating his baby mama Blac Chyna.
The Atlanta rapper has been banging Chyna for about a month now and things look like its heating up because she just tattooed his name on her right arm.
Blac Chyna Tattoo Future Name Then Gets Trolled On IG
Sources close to Tyga says that he and Future are cool and are not beefing with each other over his baby mama.
"Tyga has long moved on and care zero who Blac Chyna wants to date," sources told Urban Islandz. "He and Future are not close friends but they are cool with each other and has even talked about collaborating again."
Blac Chyna raised a lot of eyebrows this week when she went and tattoo Future on her arm. Sources are saying that she care zero what anyone thinks and that is her decision.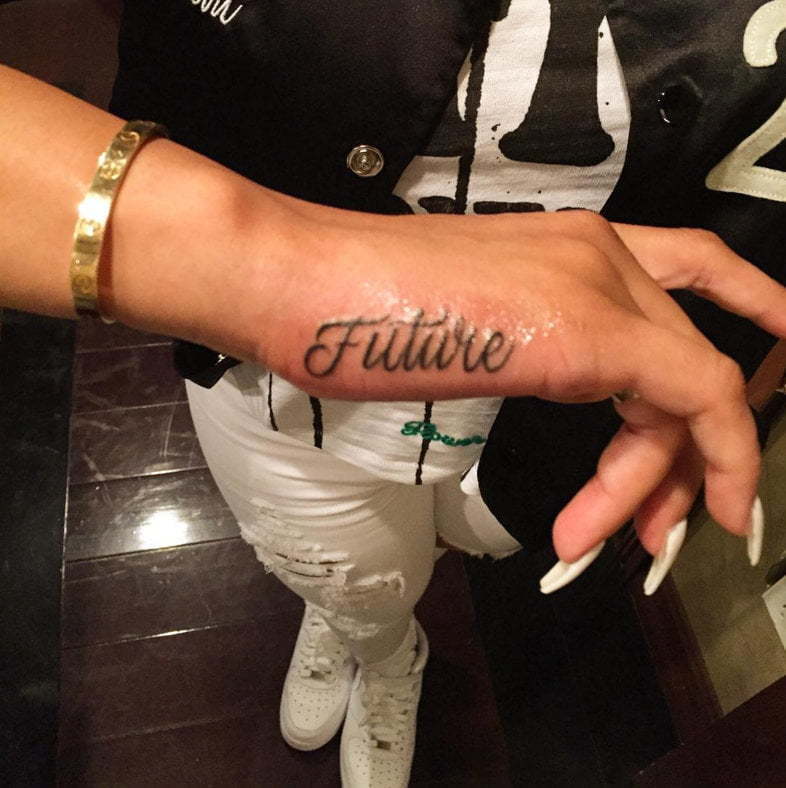 "I don't think Chyna really care about the opinion of anyone because at the end of the days that was her decision to get the tattoo and it will be her who has to deal with the consequence if they broke up," sources said.
The model dated boxer J'Leon Love for a brief moment before she started dating Future. But for the greater part of this year she was beefing with her ex-boyfriend Tyga and his new girlfriend Kylie Jenner.
Seems everyone is all over that feud now and has moved on. So far we haven't seen anything from Tyga or Kylie regarding the tattoo. Perhaps that's Chyna's response to Tyga tattooing Kylie Jenner's name. We sense a rivalry still going on right there.
In the end Blac Chyna's hand told us that she is moving on for good even if one day she has to get some laser treatment, which is almost inevitable in the celebrity world.