Drake latest album "If You're Reading This It's Too Late" is the most illegally downloaded album of all time. The industry business has been fighting online music piracy for years but it's difficult and rap music and reggae/dancehall have been feeling it the most.
Drake released "If You're Reading This It's Too Late" on February 13, 2015 without any prior notice and the mixtape went on to sell 535,000 copies in the first week of release to debut at No. 1 on Billboard 200 album chart.
Related: Drake & Future Drop 'What A Time To Be Alive' Joint Mixtape [Stream DL]
The album went on to sell over a million copies, making Drake the only platinum-selling artist in 2015.
Seat Smart recently conducted a research and found out that hip hop/rap is the most illegally download genre of all-time followed by R&B/Soul. Perhaps the researchers need to look deeper into reggae/dancehall.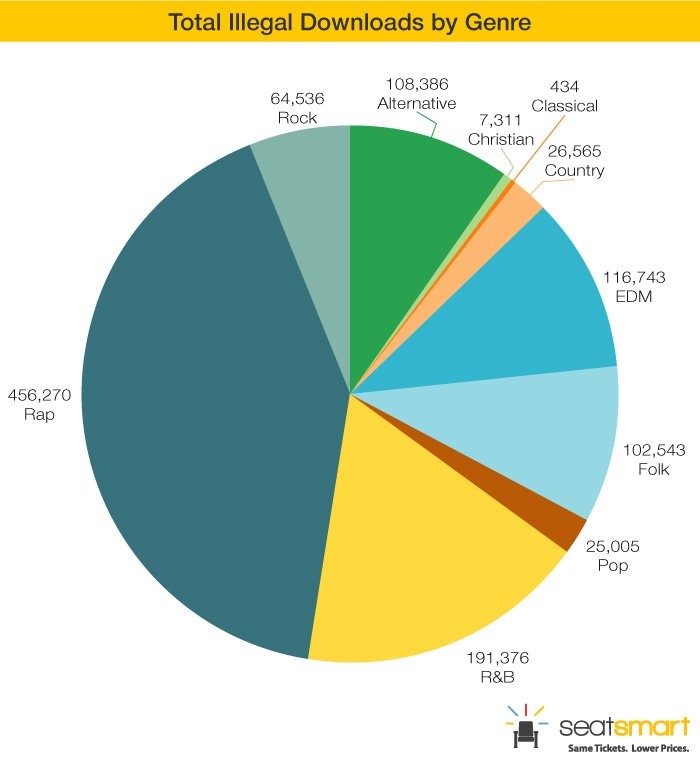 Drake is not the only rap artist feeling it at the hands of illegal downloads, his collaborator Future has the record for the most downloads in a single day for his album DS2.