Chris Brown is responding to a recent statement that his ex-girlfriend made about him.
Karrueche Tran did an interview earlier this week in the UK where she said that dating Chris Brown pretty much damaged her career to the point where she is finding it difficult to find her footing in Hollywood.
But Breezy is scoffing at her statement saying that there would be no Karrueche if it wasn't for him, at least that is what he is telling his people.
"Let's be clear about it there would be no Karrueche Tran if she didn't dated Chris Brown," sources close to the "Zero" singer told Urban Islandz. "The world would not know who Karrueche Tran is if she didn't injected herself into Chris life after the Rihanna incident. So for she to come around now and blame Breezy for her troubles in the business is disgusting. She should be thanking the homie for making her famous and stop bashing him for her misfortune."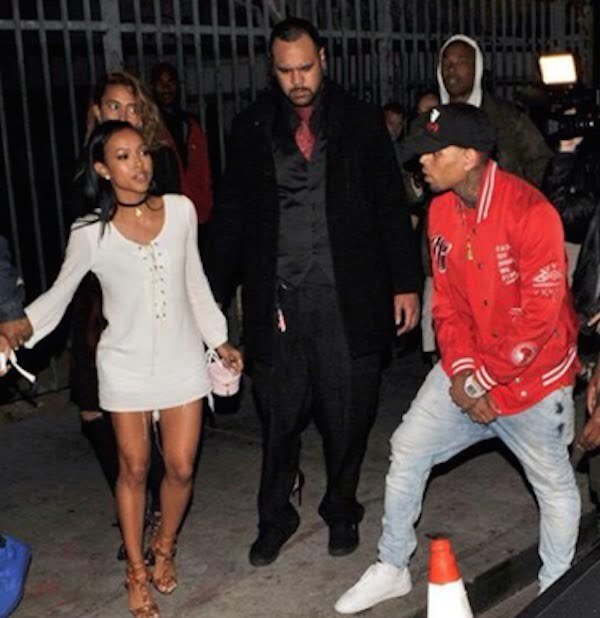 During her interview, Karrueche says that she doesn't speak to Brown anymore and has not done so in months. The aspiring actress split with the R&B singer in March of this year after news surfaced that he is the father of a baby girl name Royalty.
Since their split she has picked up a few acting gigs in the daytime online sitcom Vanity and also in the SyFy film 3 Headed Shark Attack. But she says she is struggling to land major roles because of her past association with Chris Brown.
"A lot of people think I am a weak individual because of past situations and when it comes to business sometimes people don't want to be involved with somebody like that. Which is understandable, but it sucks, because I'm not a weak person," she told BBC.
An inside source close to Brown told us that he is upset that she is blaming him for her problems in Hollywood.
"He is upset but at the same time he is trying to not let it get the better of him," our sources said. "He has his daughter Royalty to focus on and also his upcoming album so he has been busy in the studio putting in the finishing touches. It's time for Karrueche to move on and stop talking about Chris in every single interview that she does."
Chris Brown has a new single out "Sorry" with Rick Ross where he sings about hurting Karrueche and his remorse about loosing her.