Usain Bolt ran fast but he also party hard. The Jamaican sprint legend was in Miami last weekend partying with the likes of Lil Wayne, Scottie Pippen and more.
Bolt was spotted at FDR nightclub dropping stacks on strippers. Sources said that the fastest man in history and his entourage dropped over $5,000 on strippers and he looked like he had a very good time spanking females on their rear.
Related: Usain Bolt Party With Lil Wayne At His Birthday Party In Miami
In the video below you can see the track star and his friends stuffing stacks of cash on one banging female dancing for them.
On Sunday night Usain Bolt was also spotted at LIV nightclub where Usain Bolt and Trick Daddy were celebrating their birthdays.
This is a photo showing the sports icon and the Young Money rapper partying together.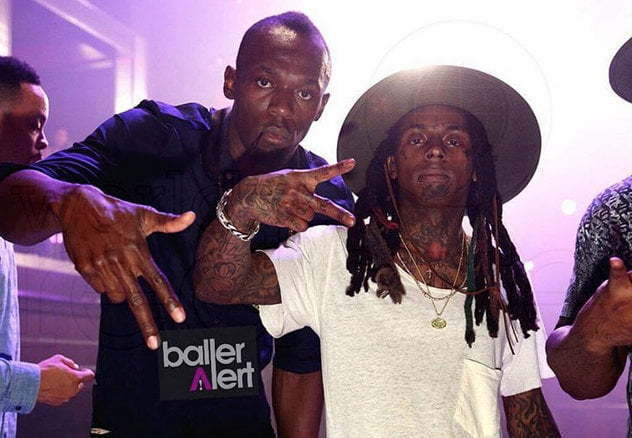 Bolt is currently enjoying some downtime after ending this track and field season on a high by taking gold in the 100 and 200 meters at the World Championship Games in China over the summer.