Nicki Minaj goes blonde and turn heads in a sheer bodysuit during her well received performance at Milan Fashion Week.
The Young Money rapper performed a raunchy set comprising some of her biggest singles including "Anaconda," "The Night Is Still Young," and "Only."
Her Givenchy outfit barely covered her famous ass-ets. She compliments the outfit with a thigh high boots and yellow nails.
"Cuz wut da fu*, this ain't Givenchy? Custom down? Wtf I ain't smokin hot, bust me DOWN," she wrote on IG.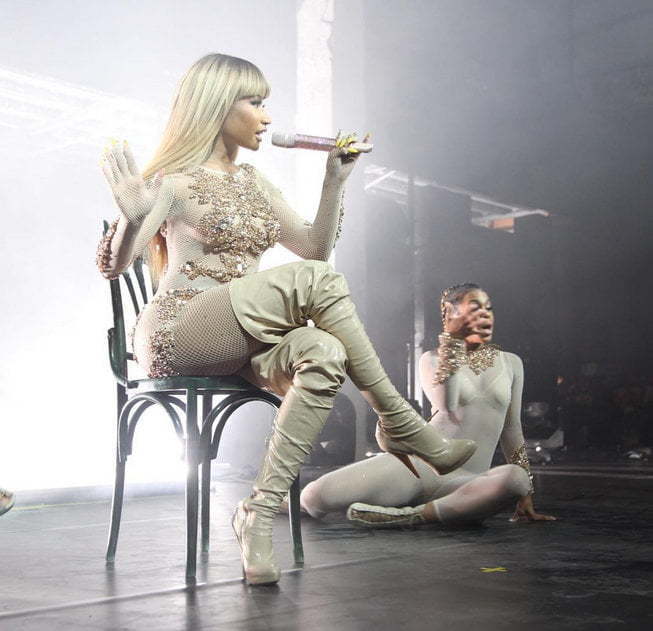 Nicki Minaj is currently enjoying some down time from touring and recording. The Trinidadian rapper and her boyfriend Meek Mill made a rare appearance in GQ magazine where she opened up about their relationship.
"I definitely think we have a normal relationship off-camera," Minaj said. "We're like any other couple in the hood. We're growing as a couple and as people and as human beings, but we still have our careers. And I think probably the only thing that makes it un-normal is that we're both successful artists, and that's probably not normal."