Chris Brown got a new tattoo at the back of his head and seems the singer is already regretting it because shortly after posting the photo on Instagram he deleted it.
Breezy went and got some fresh ink of a ancient Greek goddess Venus de Milo. The "Private Show" singer posted a photos of the body art on Instagram but deleted it a short time later after getting some bashing from his fans.
Thankfully someone grabbed a screenshot of it before he took it down from IG.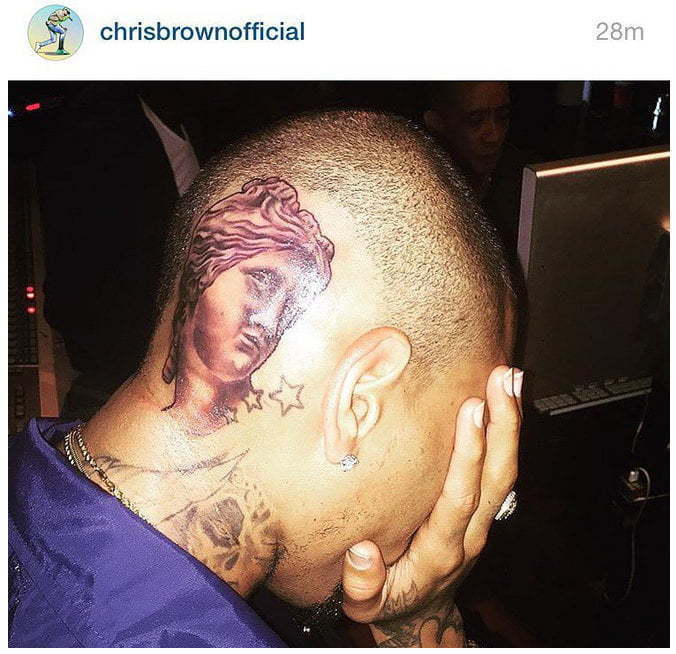 There is also another photo showing him showing off the tat with his tattoo artist. Perhaps Breezy is running out of space on his body to put tats on.
Chris Brown is currently working on his upcoming album due this fall and Rihanna and Royalty may both get guest features on the project.
A official release date and title has not yet been released but Breezy announced that it could be called Royalty, in honor of his 1-year-old daughter.