Rihanna is still getting some backlash from her fans for her graphic "BBHMM" music video. Some major sponsors are even distancing themselves from the video.
The Roc Nation pop star released the video last week to mix reviews with some of her fans calling it a perfect work of art and others bashing it for being too graphic and explicit.
SEE ALSO: Rihanna Achieve Historic 100 Million Digital Songs Certification
In the video, Rihanna and her friends kidnapped her accountant wife and tortured her. There are widespread speculations that the song "B**ch Better Have My Money" is about Rihanna's real life ex-accountant whom she sued and eventually settled for $10 million.
Super model Rachel Roberts who played Rihanna's victim in the video confirmed that the controversial clip is sending a feminist message.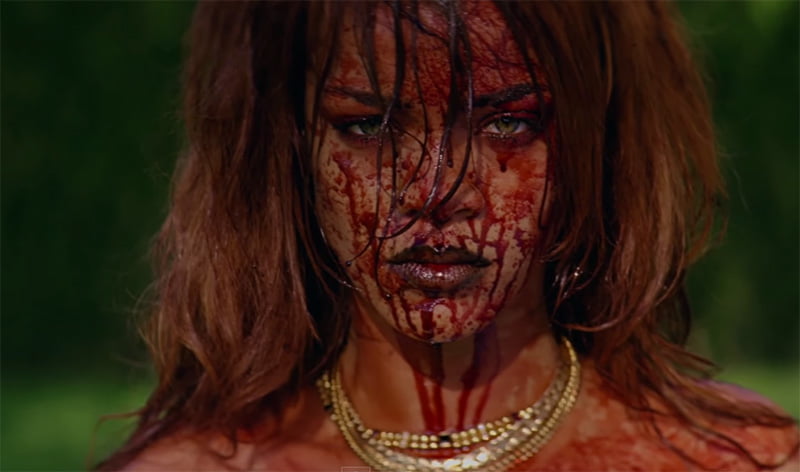 "Whether or not you like what she's doing in the video, Rihanna is portraying a strong woman, who is fighting back, even if her methods are obviously highly questionable," Roberts said. "Beyond that, I don't think it's particularly useful to argue the politics of the video – it was always meant to be over-the-top and not taken too seriously."
Regardless of the message that Rihanna intended to send with this video, she sure knows how to keep everyone talking.