Since her split with Wiz Khalifa last year Amber Rose has been linked to several celebrities including Nick Cannon.
But the blonde bombshell sent off a twitter firestorm this week when photos surfaced online of herself and Machine Gun Kelly holding hands and also a airport pickup according to TMZ.
Sources connected to the model told us that she is not dating the Bad Boy rapper.
"Amber and MGK are just friends they are not dating," sources said.
Amber Rose nor Machine Gun Kelly has not responded to the rumors. This got to be awkward given that Wiz Khalifa collaborated with Machine Gun Kelly "Mind of a Stoner."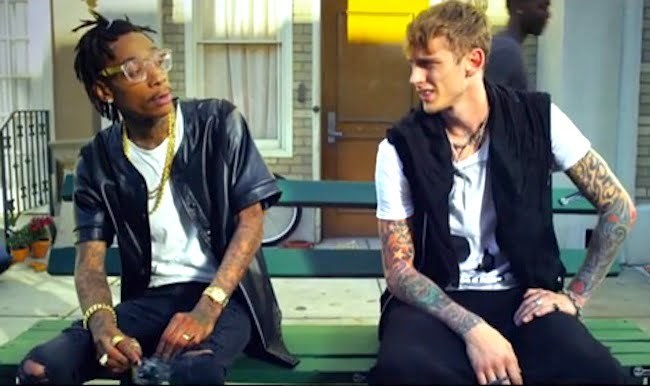 Just last month, Amber Rose proclaimed that Wiz Khalifa is the love of her life last month during an Instagram post.
"We went wrong somewhere and even if we never ever get back together ( Even tho I pray, dream and hope we do) he will forever be the love of my life," Rose wrote. "The media doesn't make it easy but f*** them we gotta live for reality and not society. We forever have a bond because we made a beautiful baby from our Love. Through all the ups and downs of our relationship my heart still beats for him every single day. I'm sick of putting on a front like I'm happy without him. I'm not. He makes me happy. He's the only one who can. Regardless of how our lives Turn out in the long run he will always be the skinny tatted up stoner that has my heart."
Amber Rose found a new rapper pic.twitter.com/Zf6kIv9Hfr

— Hits on Hits (@HitsonHits) April 27, 2015
Machine Gun Kelly & Amber Rose are reportedly dating pic.twitter.com/rBf6i6RzGn

— The Daily Dose (@thedailydose_) April 27, 2015