Karrueche Tran could be going back right into Chris Brown arms thanks to his adorable daughter Royalty.
Last week, Brown shared a photo on Instagram of himself on daddy duty with his adorable 10-month-old daughter.
SEE ALSO: Chris Brown Vows To Not Date Anyone Else, Still Hoping To Win Back Karrueche Tran
"God has blessed me with my twin. #ROYALTY," Chris Brown wrote on Instagram.
Sources connected to Karrueche Tran told Urban Islandz that her heart melt when she saw the photo and even felt a little jealous.
"She thought that the pic was adorable and even felt little jealous," our source said. "Karrueche loves kids and she fully supports Chris Brown trying to be a good father to his daughter. She is just heart broken over how she was blind sided by Chris."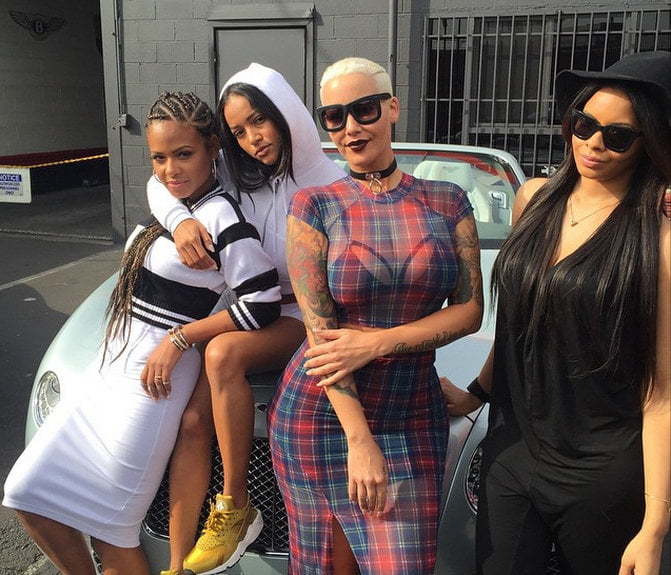 Sources also told us that Chris Brown deeply loves his daughter Royalty and is going all out to be in her life full time.
As for Karrueche Tran, she is still a single woman and recently says that reconciliation is not on the table at the moment.
"It ain't no making up right now," Karrueche told Iyanla Vanzant during a recent interview. "No, there's no making up right now."