Vybz Kartel high profile murder case is far from over despite the dancehall star already serving his life sentence for his conviction.
More possible juror misconduct breathe new life into Vybz Kartel and his co-convicts murder case after one member, Dennis Brown, admitted in court yesterday that he works with the Jamaica Defence Force (JDF). While, another juror, identified only as Miss McCleod, was the wife of a police inspector that was working at the court.
SEE ALSO: Vybz Kartel To Collaborate With Mavado On "Ain't going Back Broke" Remix
Brown was giving evidence in the Corporate Area Resident Magistrate's Court on Wednesday in the trial of corrupt juror Livingston Cain.
Cain is accused of trying to bribe other jurors during the high profile trial early last year. Allegations are that Cain tried to bribe the forewoman $500,000 in return for a guilty verdict.
This is particularly interesting because under Jamaica's Jury Act, officers, commissioned or non-commissioned, and regular reserve members of the Jamaica Defence Force are barred from serving as jurors.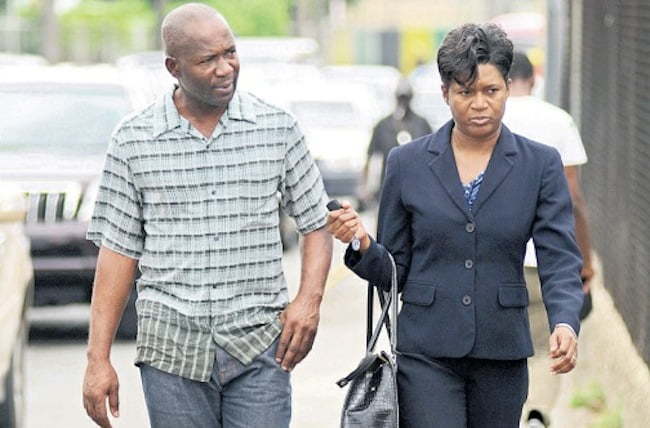 Dennis Brown told the court that he did not lied about his occupation on his application to sit on the Jury during the Vybz Kartel case. On his application he gave his occupation as an artisan supervisor.
Livingston Cain attorney, Valerie Neita-Robertson, pressed the juror further on whether or not he knew that another juror, Gutzmore Lord, worked for the JDF but gave his occupation as a tailor.
"That's absolutely ridiculous," he replied.
Brown also testified that he knew that Miss McCleod was the wife of a prominent police inspector, but denied that he seek the intervention of the cop to retrieve his motorcar that was impound by Authority.
During his testimony, Brown told the court that Cain on more than one occasions told him to return a not guilty verdict because the men are prominent entertainers with a bright future.
The police inspector in question was working outside the Supreme Court doing crowd control during Vybz Kartel murder trial.
"He [Livingston Cain] said that we should set these men free because they are young men with a bright future and they are prominent entertainers," Brown told the court.
"I said to him that I don't care who they are, I will be true to the oath that I took and that I will give a verdict accordingly," Brown added. "I also said that whether they are pastors or anybody, it doesn't matter."
Vybz Kartel, real name Adidja Palmer, his protege Shawn "Storm" Campbell, as well as, his close friends Kahira Jones and Andre St. John are all currently serving life sentences for the murder of Clive "Lizard" Williams.
Ann 11-member jury found all four men guilty on March 13 last year. Another man was exonerated of all charges due to lack of evidence.
Vybz Kartel will have to serve 35 years before he is eligible for parole. The "Romping Shop" deejay is appealing the conviction.
The juror corruption trial continues today.