Did Vybz Kartel get to see is family during the Christmas holiday? The answer to that question is yes according to Urban Islandz sources.
On Christmas Day Vybz Kartel's common-law wife Tanesha Johnson posted a photo on Facebook of herself, her three sons and the dancehall star claiming that it was shot the day before.
SEE ALSO: Vybz Kartel Murder Trial Key Witness Killed
This is what she wrote:
"My Husband Is So Comfortable Where He His So Badmind Go Drop A Sleep ! Well It Was My Son Birthday & They Don't See Their Dad For A Long Period Of Time Now SO I Decide To Let Them Took A Picture With Their Dad On Their Birthday This Picture Was Taken Yesterday With Me & My Husband & My Three (3) Kids But I Can't Tell You Guys Where It Was Taken It Is Just A Secret, I Can't Tell Too Much Because The Media Is Watching. Anyways My Husband Is Well Comfortable Where He Is Zeen…"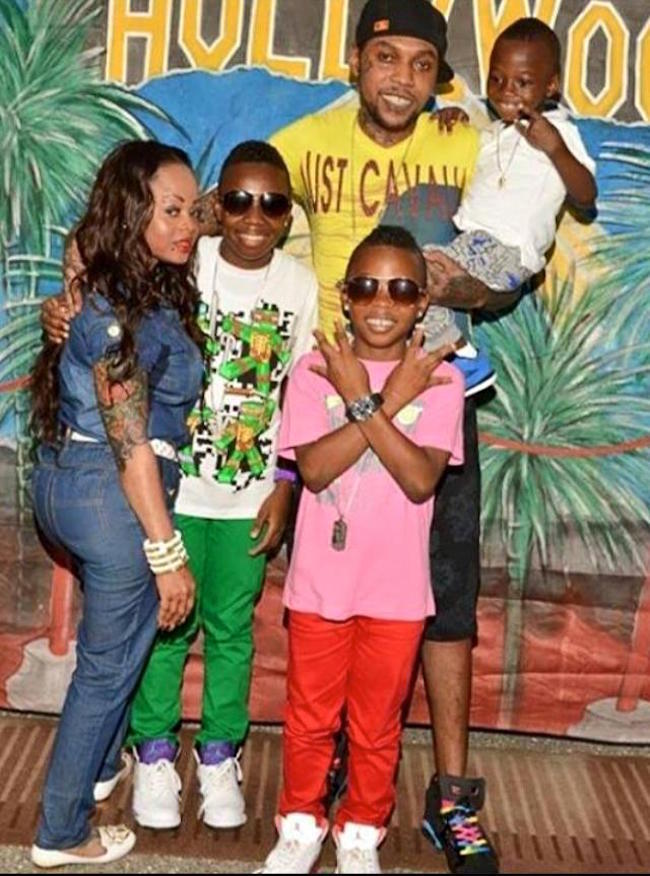 Sources close to the former Portmore Empire boss exclusively told Urban Islandz that the photo is authentic and Vybz Kartel did spend some time with his family a few days before Christmas.
"Addi did get to see his family but I can't divulge too much details because the folks who organized it could get in trouble," the source told us.
"The photo is authentic and the visit was just for a day at a secret location," the source added.
A day out of prison could be a breath of fresh air for Vybz Karel who is serving a life sentenced for murder.