Chris Brown went nuclear on his ex-girlfriend Karrueche Tran calling her a b*tch and says she cheated with Drake.
Perhaps Drake have a thing for the women Chris Brown dated, first Rihanna and now Karrueche Tran.
SEE ALSO: Karrueche Tran Confirmed Split With Chris Brown, Says She Dumped Him
The on-again off-again couple broke up last month and things are turning out to be a bitter split.
"I was locked up for damn near 4 months and only got 1 visit from you while u was hosting parties and taking secret trips to Toronto, going on dates with Drake," Chris Brown said on Instagram.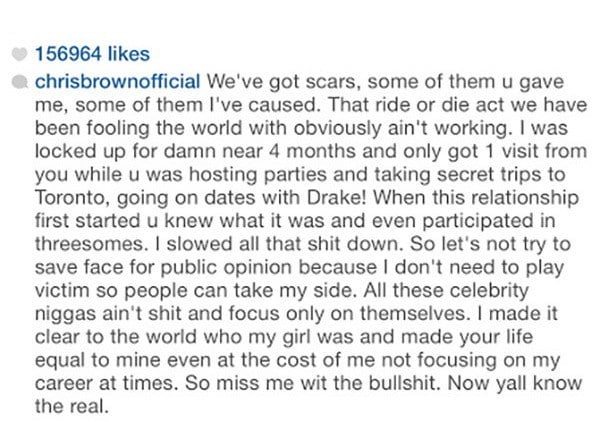 But Karrueche Tran is hitting back saying that Chris Brown never loved her and he mistreated her.
"I refuse to be repeatedly mistreated especially by someone who claims to love me. That's not love," Karrueche said.
Of course "mistreated" can mean a lot of things given Chris Brown history of domestic violence. But Karrueche Tran did not give specifics, just a vague statement.
During his performance at the Friday's Power 106?s Cali Christmas at The Forum in Inglewood, Chris Brown also diss Karrueche Tran on stage.
"How many single ladies we got in here tonight?" asked Breezy. "Well, I'm single too."
"F**k that b*tch!" Breezy added.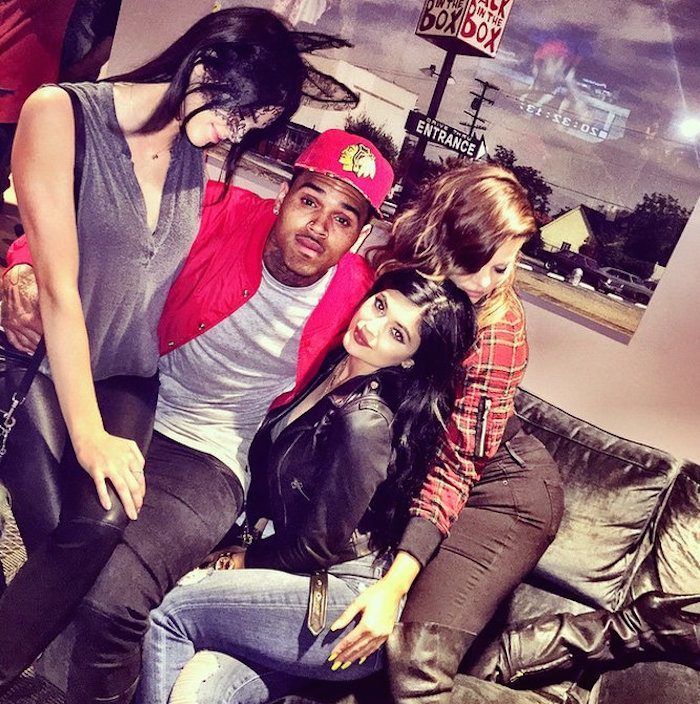 Chris Brown also posted a photo on Instagram of three Kardashian girls on his lap which his fans interpreted as a subliminal shot at Tran.
Meanwhile Karrueche Tran has been posting some empowering messages on her Instagram.
Once you find strength within yourself, it's hard to allow any type of bs around you. I refuse to be repeatedly mistreated especially by someone who claims to love me. That's not love. And if that's what you define as love then I don't want it. Yes, I have not been so smart before in the past but I made a promise to be a better and stronger woman and I'm keeping that promise. If you can't love me the right way, then don't love me at all. Don't be mad at me because I prefer to be happy. Keep love in your life folks. Not just love between people but love within your HEART, flowing in all aspects of your life. I promise life is so much better ??