Rihanna has a twin sister that she never knew about until recently. This 22-year-old female from Boston looks just like the Bajan pop star and now she is cashing in on her looks.
Andele Lara, 22, says everyday she is being compared to Rihanna and that has been happening to her for the past 7 years.
SEE ALSO: Rihanna And Her Friends Doing "Puppy Tail" Dance [VIDEO]
"The moment I step out anywhere, everyone starts staring and whispering before I get bombarded by strangers asking to take their photo with me," she told the Daily Mail. "This happens every day – It doesn't matter what I do. I can't go twenty-four hours without hearing Rihanna's name."
Andele says the attention that she has been receiving grows intense when Rihanna released her 2010 album Loud.
She revealed that she has since scored sneaker deals and hair endorsement contracts just by being Rihanna look-a-like.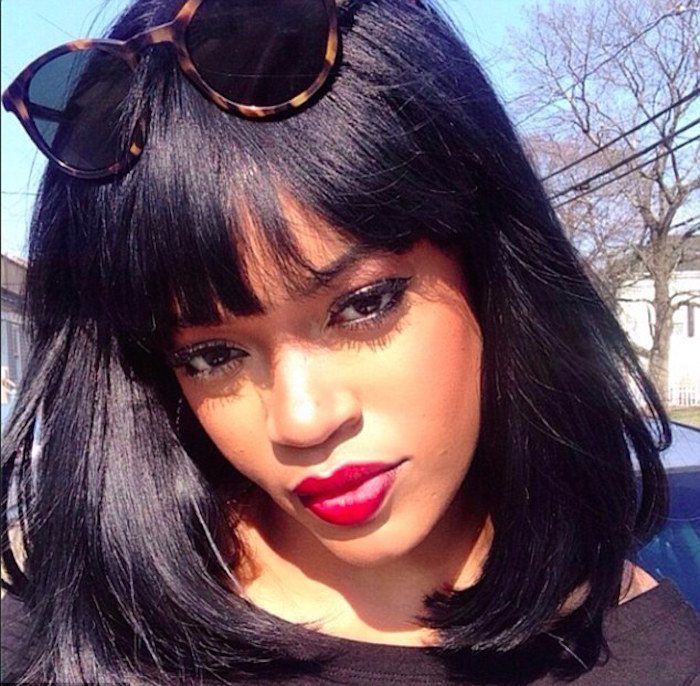 "When 'Umbrella' came out, a lot more people began commenting that I looked like Rihanna," she said. "But after Ri-Ri released her album 'Loud' in 2010, the attention I started to receive for looking like her was undeniable. People began approaching me in the street asking if I was her and I would see photos of myself going viral on social media."
"I've scored hair contracts as well as sneaker, mascara, hair accessories and apparel deals. I also get into clubs for free and I get a lot of free drinks too," she added.
After all it's not her fault that she happened to look like one of the biggest pop stars ever to grace this planet.
Now she is cashing in big time by launching a full career as a Rihanna look-a-like.