Nicki Minaj has never been shy about her feelings towards her labelmate Drake.
Nicki and Drake have the type of relationship where everyone is always speculating on whether or not they are banging.
SEE ALSO: Nicki Minaj Ready To Quit Music To Have A Baby Almost
But both Drizzy and Nicki made it clear that they are not in their new collaborative single "Only."
Speaking with Complex magazine, Nicki Minaj says she and Drake has a special relationship and her love for him is huge.
"I love that he makes fun of himself and doesn't take himself too seriously," the "Only" rapper said. "That's why my friendship with him works so well. That's why I love him to death."
When asked if Drake will forever remain in the friend zone, she said, "Oh, no."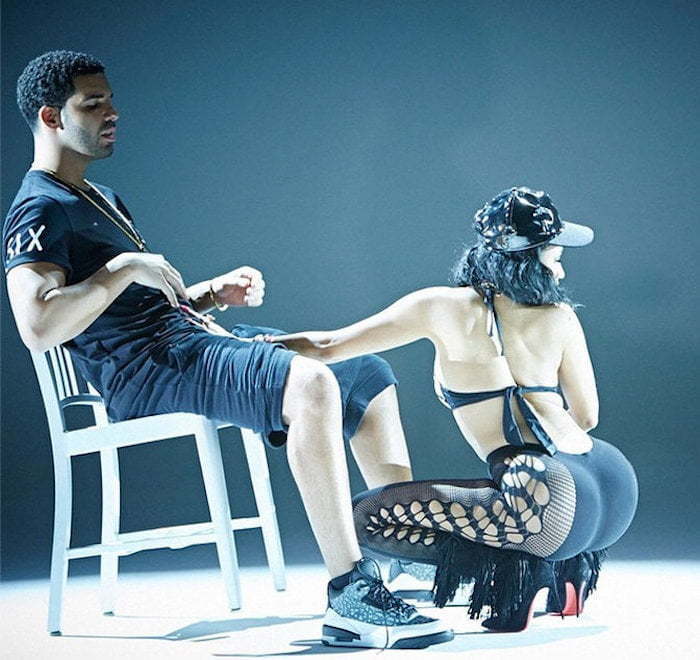 Clearly there is a chance we could see Nicki Minaj and Drake being hip-hop's next power couple.
The Trinidadian rapper is currently working on her new album The PinkPrint, release date set for December 15.
During her interview, Nicki Minaj also opened up about wanting to get married and have babies.
"I wonder if I'm going to be one of those women who balances my child with a career," Nicki told Complex. "I always said, "When I have my baby, it's going to be all about my baby." I don't want the child feeling like they don't have all of my attention, so I always said, "I'm going to take a little break." But we'll see."