Kim Kardashian ass-ets didn't really break the internet but she did manage to get almost everyone with a keyboard talking.
Yesterday, Kardashian West posted two photos on her Instagram from her recent shoot for Paper Magazine and the rest is history. Twenty four hours after those photos were uploaded Kim K is still trending on Twitter and Facebook.
SEE ALSO: Kanye West, Kim Kardashian & North West Visits The Pumpkin Patch
One of the photos show the reality starlet balancing a wine glass on her famous ass-ets while another photo shows it bare.
"Paper Magazine new cover alert! – such a honor to work with the legendary, Jean-Paul Goude!!!! Shot this in Paris. Can't wait for you to see the the whole issue," she captioned one of the photo.
Legendary French photographer Jean-Paul Goude was tapped by the magazine to recreate his iconic "Champagne Incident" shot and we can say he pulled it off.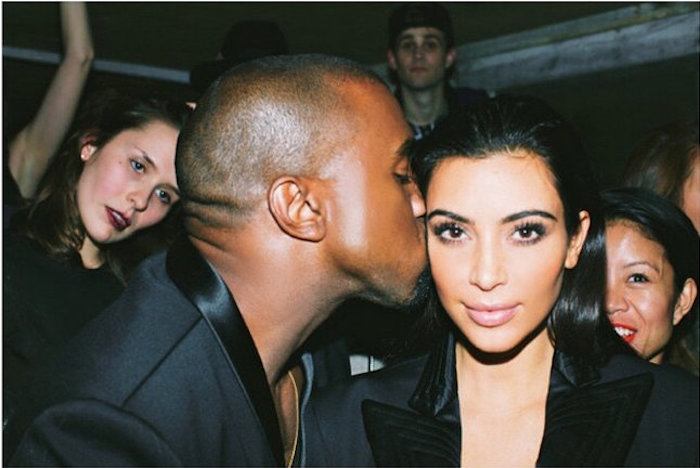 Kanye West, who has all that for himself all day everyday, gave it his stamp of approval on Twitter for the world to see.
Naya Rivera diss Kim Kardashian ass-ets
At least one celebrity has publicly commented on Kim Kardashian photo so far and that is Big Sean ex-girlfriend Naya Rivera.
Rivera, who follows Kim on Instagram, left a comment saying, "I normally don't. But… you're someone's mother."

On a side note have you seen KK waist to rear ratio it is insane.