Nicki Minaj and Drake both confirmed that their relationship is just friendship.
Minaj drop her latest single "Only" today and the lyrics are already being dissected on social media.
SEE ALSO: LISTEN: Nicki Minaj "Only" Feat. Lil Wayne, Drake & Chris Brown
The Young Money rap diva enlist an all-star team for the J Mike, Cirkit, and Dr. Luke-produced single. Drake, Lil Wayne and Chris Brown all made their voices heard on the single.
But it's Drake's verse that got everyone talking. During his verse, Drake profess that he wanted Nicki Minaj but couldn't get her because she got a man.
"I never f—ed Nicki 'cause she got a man, but when that's over, then I'm first in line," Drake raps.
Drake also profess his love for thick women who looks like Claire Huxtable.
"She was sitting down on that big butt, But I was still staring at the t–ties though, Low key or maybe high key I been peeped that you like me, you know," Drake said.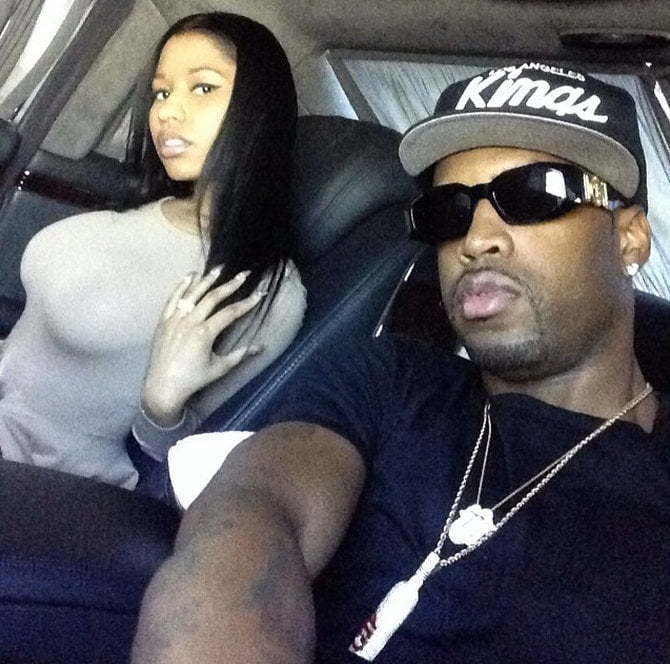 Nicki Minaj also made it clear that she never gave it up to neither Drake nor Lil Wayne. So all those rumors of Lil Wayne and Drake smashing Nicki Minaj are false.
But clearly Drake is still waiting in line.
Sources close to the Trinidadian rapper told Urban Islandz that she and her longtime boyfriend Safaree Samuels are still together despite recent rumors that they have broken up.
The rumors started when a photo surfaced online showing Safaree covered up his Nicki Minaj tattoos. But sources told us that they have worked things out.
"Nicki didn't like the attention that the tattoos were bringing because she want to keep her personal life very private," the source told us.
Nicki Minaj has always maintained that she is a single woman.